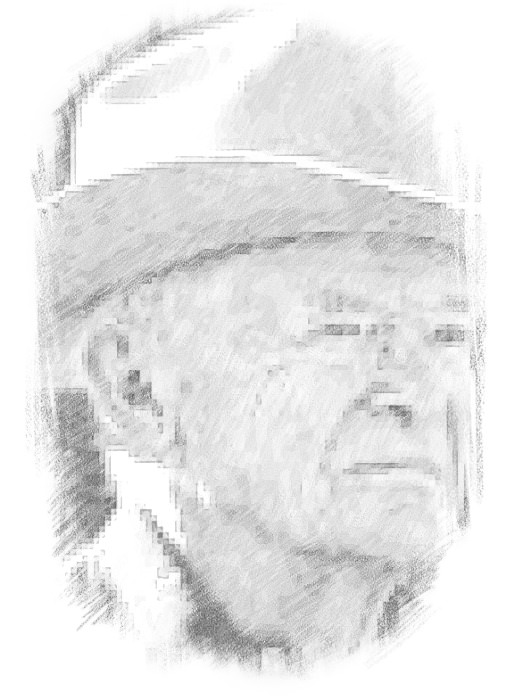 Shorty Shope
When he was still a young artist, Irvin "Shorty" Shope had the extraordinary opportunity to show his work to one of the masters of American Western art, Charles M. Russell. Shope lived in Montana and worked on his family's ranch, and decided at an early age to combine his love of the West with a career in fine art. He attended Reed College in Oregon and graduated with a degree in fine art from the University of Montana.
Shope did study in the East for a while; bur remained a resident of Montana until his death in 1977. Throughout his career, Shope received encouragement and instruction from some of the West's greatest artists, such as E. S. Paxson, Will James, and Harvey Dunn, who was both his teacher and mentor.
Like all of these artists, Shope took whatever artistic work was available to him; illustrating books and calendars, drawing maps of Western exploration for school classrooms, while continuing to paint the men and women of the historic West. Shope was a charter member of the Cowboy Artists of America. He died in 1977 at age seventy-seven; one of the last Western artists able to trace his artistic lineage directly to one of the two men who inspired the formation of the CAA – Charlie Russell.
Source: Cowboy Artist of America