There are so many stories in the gallery, it's hard to know where to start.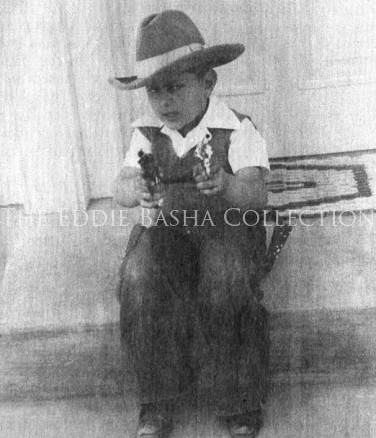 1940
Eddie Basha Jr. grew up infatuated with the American West.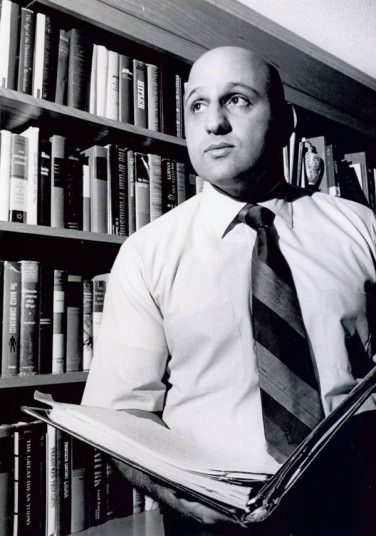 1960
Upon Eddie's graduation from Stanford University with a bachelor's degree in History, he joined the family business. Alongside his father, Eddie became fully immersed in his career and began his own family during the 1960s. Aunt Zelma stepped in once again and began encouraging Eddie to develop a hobby, more pointedly, one that supported the arts.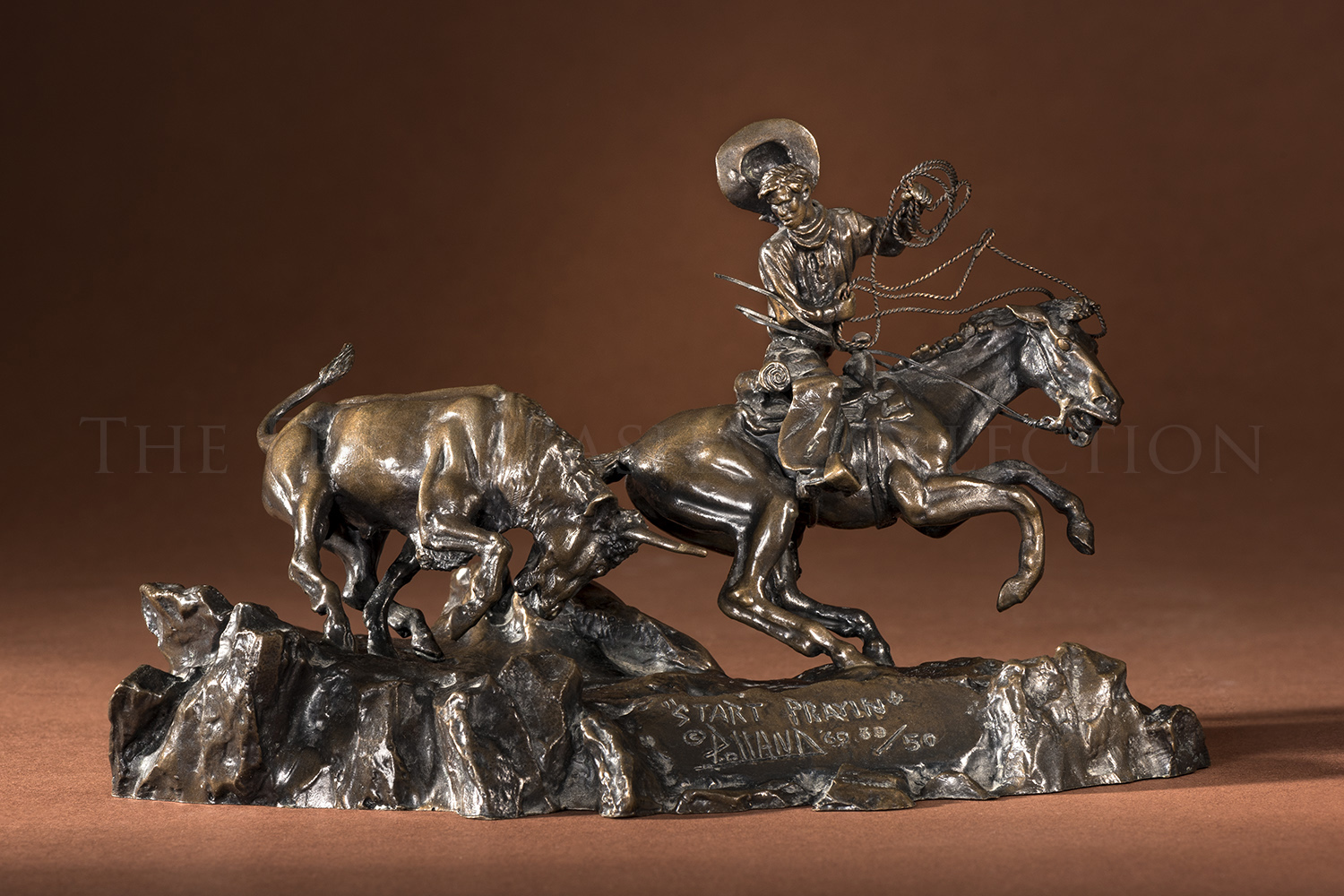 1971
Combining his appreciation of art as well as his other passion, history, particularly history of the American West, Eddie began collecting. He made his first acquisition in 1971 and collected from that time forward until he passed away.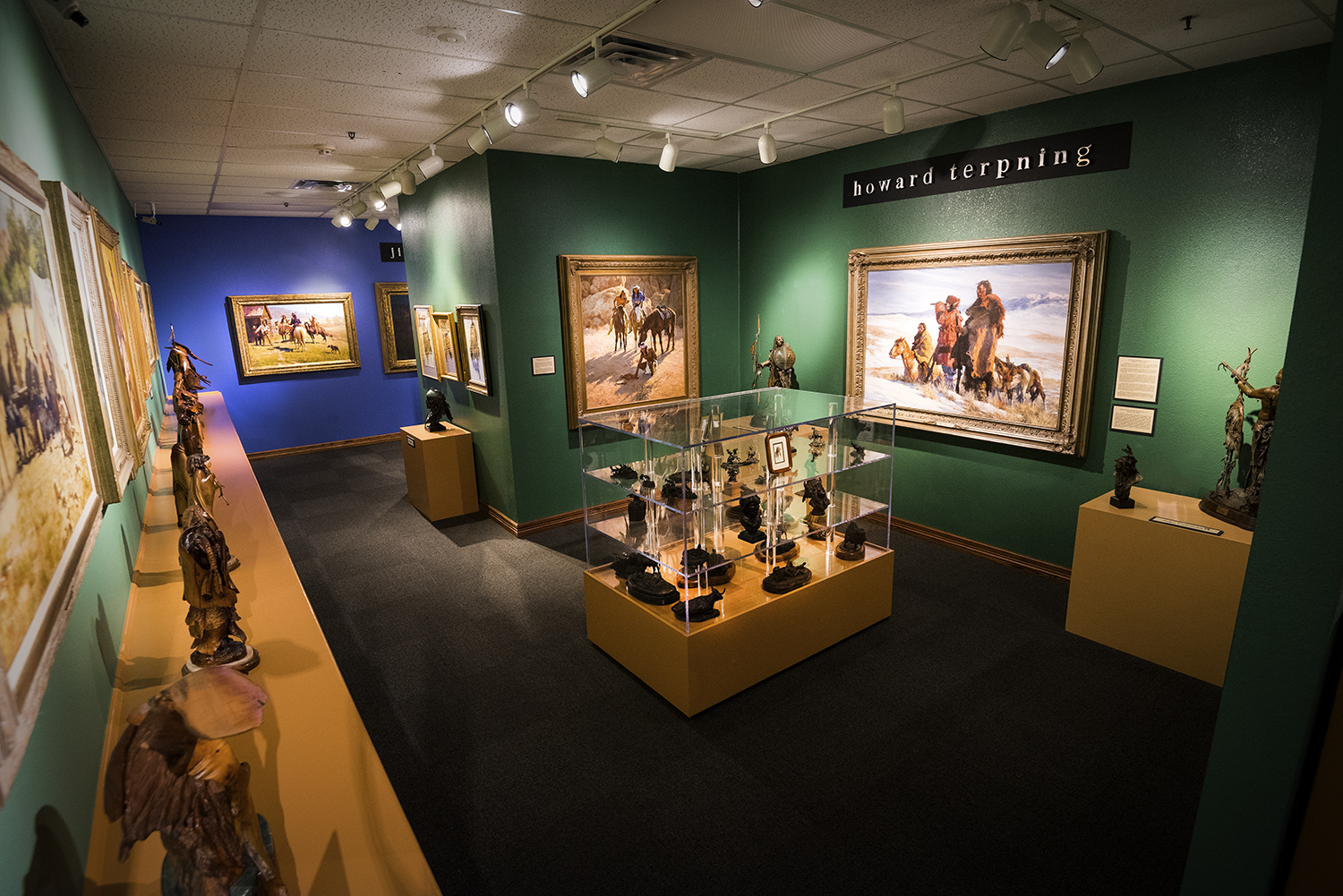 1992
The gallery officially opened in 1992 and after only a brief two years, the first expansion doubled the size.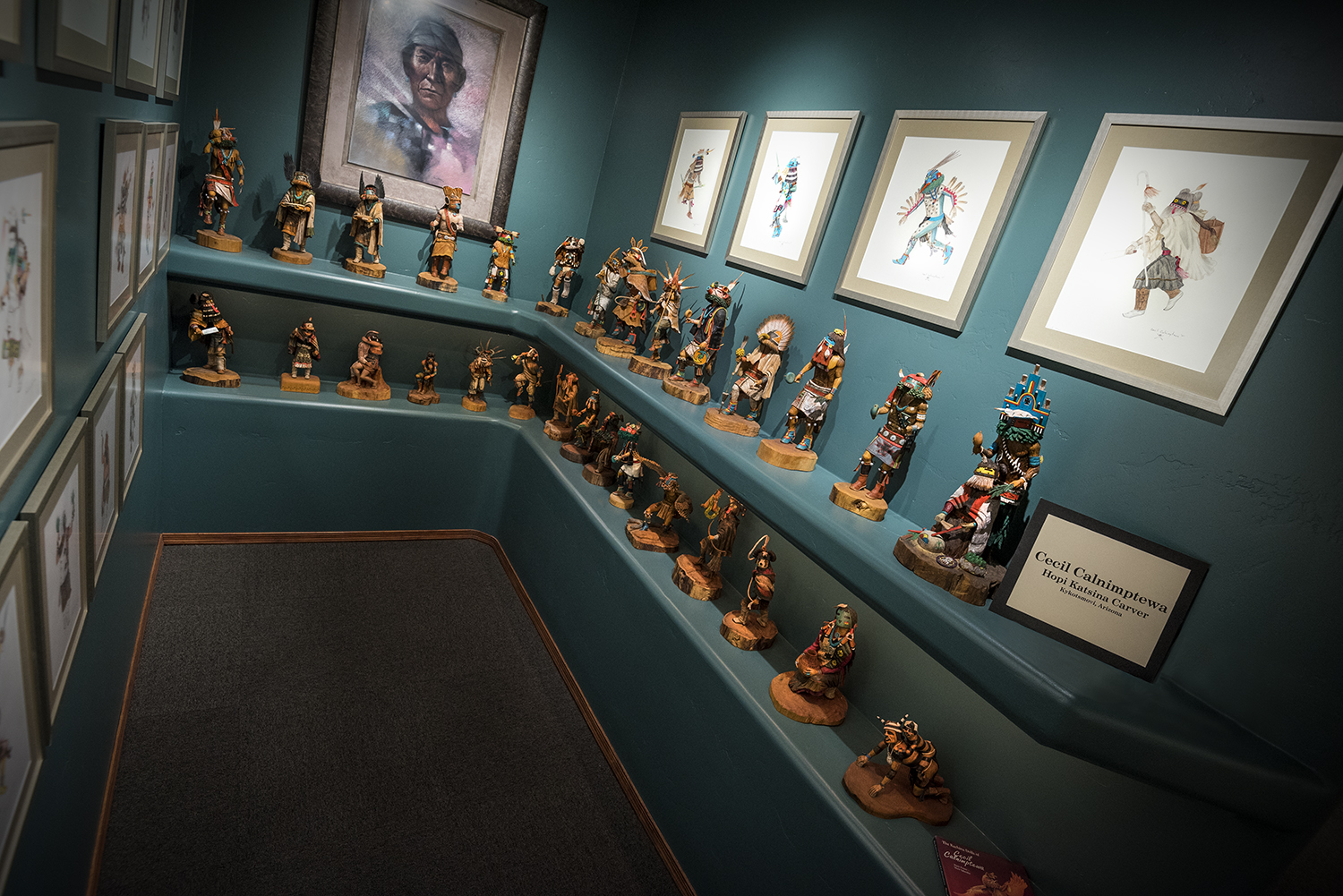 1996
Again, recognizing the need to create separate spaces for the two distinctive collections, a second expansion occurred in 1996, opening up the American Indian Wing.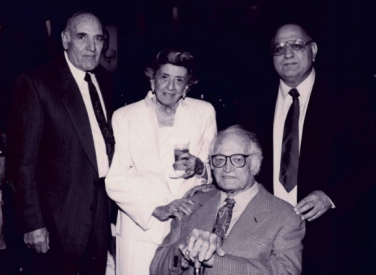 1997
Aunt Zelma passed away in January of 1997. And it was with deep and abiding love, respect and admiration that the gallery was dedicated in her memory.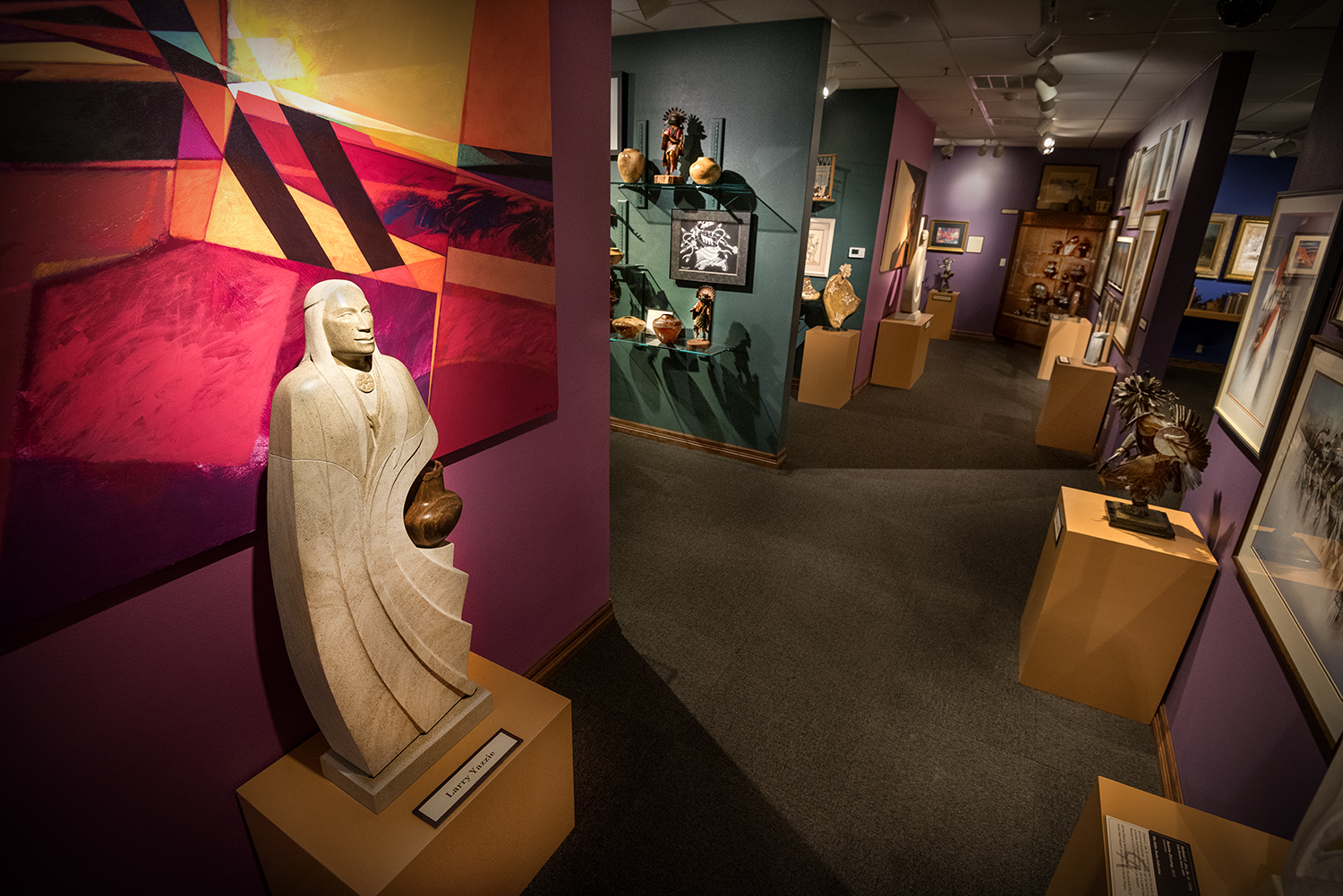 1999
In January of 1999, a complete renovation of the gallery brought about a unique presentation of the collection in its entirety. Color and lots of it. The bright and bold palette provided a splash of charisma to an already impressive exhibit.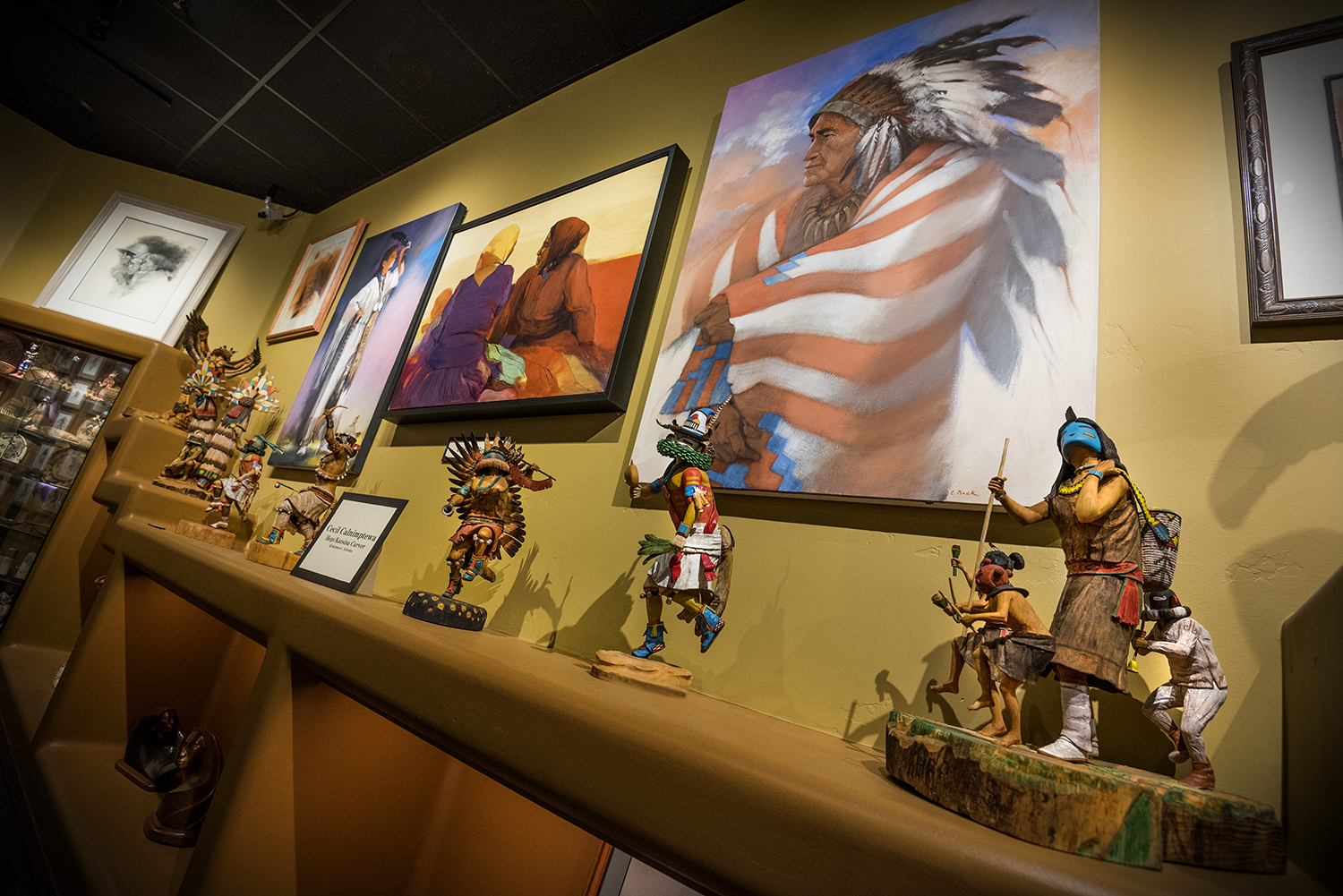 2001
And even more boldly, in 2001 expansion areas were created for both the Western American and American Indian Collections, maximizing our efforts to provide additional display space. The work began in January and was completed in May of 2001.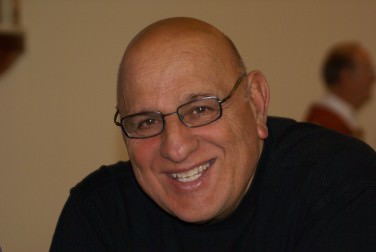 2013
Eddie Basha Jr. passed away in March 2013. In his memory, it is our intention to share this beautiful collection with the world.