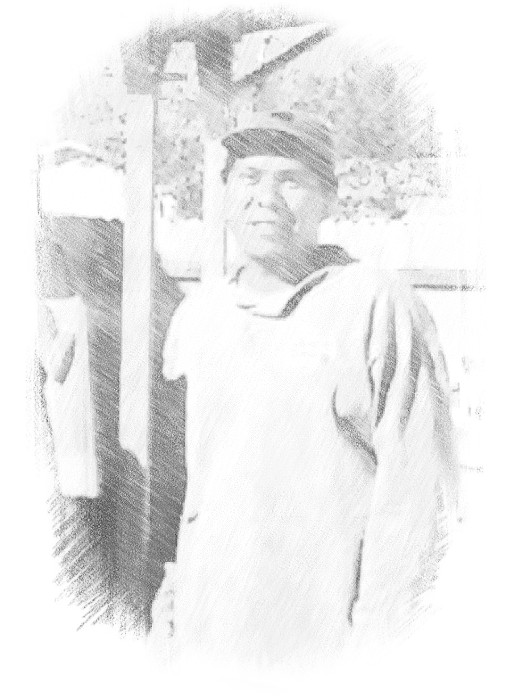 Lance Yazzie
Lance Yazzie's more abstract art of modern styles allows for the reflection of a very personal and cultural sensibility to come through; a sensibility that goes directly to the soul of what this artist wishes to express. "When I use negative space in my sculptures, I feel like it allows room for the viewer to get inside the piece," says Yazzie.
At thirteen, Yazzie began carving traditional Native American fetish designs. By sixteen he had advanced to "table fetishes" – sculptures up to 20″ long. Today these fetishes are sleeker and his surfaces remarkably refined; they are carved from stones ranging from orange translucent alabaster to marble to limestone.
Protection, wisdom and strength are just a few of the meanings attached to the bear, a frequent subject. "All tribes have their own interpretation of the animal's significance," Yazzie explains. "I humbly offer my sculpture. Trying to create a modern design from an ancient idea is what I strive for."
When Yazzie creates his contemporary sculpture he does not try to stay within strict guidelines of Native American art; this past year has seen him bring more textures, images and symbolism to his contemporary pieces. "The symbolism is not only meaningful to Native people but to all of us. I try to leave it open so people can find their own meaning," Yazzie says.
Current concepts being explored reflect designs that have originated in traditional Dinè rug patterns or pictographs from cliff-sides. Re-interpreting into three dimensions what these flat images represent, Yazzie allows negative space to become a cloud or lightning; carved limestone may become the mountain before it.
It can take up to six months to complete a project and Yazzie always ends up going above and beyond with his efforts. "I learned that from my dad [world-renowned sculptor Larry Yazzie] . . . he taught me that it is like a gift you send with your work."
Source: Turquoise Tortoise Gallery