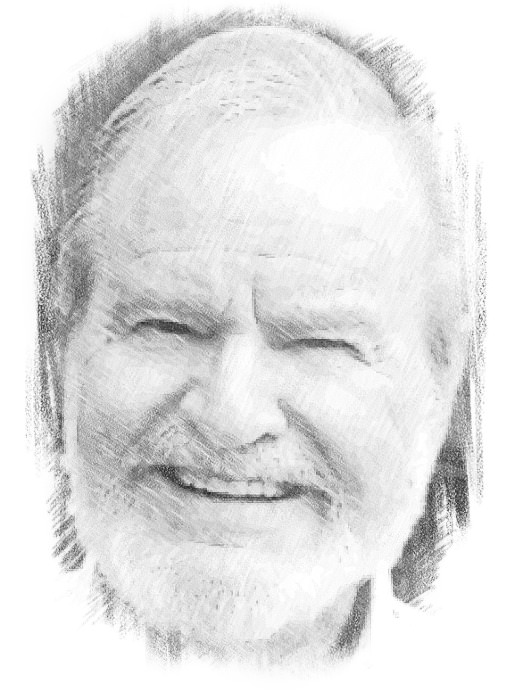 Howard Terpning, CA
(b.1927)
Howard Terpning is sometimes called the "Storyteller of the Native American". His realistic paintings are among the most sought after and acclaimed images ever produced of Native American traditions, customs, and history. Not long ago, Terpning was honored with a retrospective at the Eiteljorg Museum of American Indians and Western Art in Indianapolis, Indiana.
Terpning has been an artist for most of his life. He was born in Oak Park, Illinois, and attended the Chicago Academy of Fine Art and the American Academy of Art. He worked in commercial art in Chicago before moving to New York City, where he had a successful career as an illustrator for popular magazines and movie posters.
In 1977, Terpning moved to Tucson, Arizona, to document Native American culture and the America West. Two years later, he was elected to the National Academy of Western Art and, by unanimous vote, to the Cowboy Artists of America. He has been a member of the CAA ever since; choosing to go emeritus in 2003. His work has been recognized by his peers with numerous gold and silver awards, and he has received more Best of Show awards than any other artist. Perhaps even more telling, however, than all his awards and accolades is that he has been accepted by the Native people to whom his work is a lasting tribute.
Source: Cowboy Artist of America
Winter Light

Artist:

Howard Terpning, CA Emeritus (b.1927)

Description:

Oil (2001) | Image Size: 28"h x 24"w; Framed Size: 37"h x 33"w

This is a simple, but elegant portrait of a Crow woman wrapped in the warmth of a buffalo robe. Her face and hands are painted with realistic precision, while the robe and the painting's multicolored background are executed in a more impressionistic style. Terpning does a masterful job transitioning between the textures of the hide and its furry, overturned collar. As it should be, the focus of the work is the woman's face. However, the winter light of the late afternoon sun shines across her figure.

"Winter Light" has been exhibited at the Rockwell Museum (Corning, NY) in 2016 and at The Booth Western Art Museum (Cartersville, GA) in 2017.

The Aristocrat

Artist:

Howard Terpning, CA Emeritus (b.1927)

Description:

Mixed Media/Watercolor (1981) | Image Size: 9"h x 7"w; Framed Size: 16"h x 14 ¼"w

In this small mixed media watercolor, Cowboy Artists of America Emeritus Member, Howard Terpning, captures the essence of the subject's personality. His slightly upturned face and tight-lipped expression communicates a sense of assertiveness and nobility.

The Missing Dispatch Case

Artist:

Howard Terpning, CA Emeritus (b.1927)

Description:

Oil (2002) | Dimensions: Image Size: 44"h x 42"w; Framed Size 57"h x 55"w

On one level, this painting of three Apache warriors who have found a lost Cavalry dispatch case, tells an interesting and compelling story from the latter days of the 19th century in the American Southwest. During that time, the cavalry and roving bands of Apaches were constantly in conflict. The story implied here is that a cavalry soldier lost the case, most likely while fleeing for his life. Perhaps these were not the Indians not involved in that chase and now wonder what happened and whether or not the cavalry will soon be on patrol in the area. On another level, the painting can be seen as a masterful landscape with the colors and textures of sand and stone expertly rendered. Note the precise way that Terpning blends many colors to capture the desert terrain. He forms a triangle composed of the two mounted riders and the warrior inspecting the case, which focuses the viewer's attention on the dispatch case. The blue shirt worn by one of the riders adds a dash of color that serves as another focal point. The dispatch case depicted here is on exhibit at the Fort Lowell Museum (Tucson, AZ).

After making its debut at the 2002 Cowboy Artists of America Exhibition & Sale at the Phoenix Art Museum, "The Missing Dispatch Case" has also been exhibited at the Scottsdale Museum of the West (Scottsdale AZ), Rockwell Museum (Corning, NY) and the Booth Museum (Cartersville, GA). Images of the painting have also appeared in the 36th Annual Cowboy Artists of America Exhibition & Sale Catalog (October 2002), Western Art Collector Magazine (November 2015) and in Antiques & The Arts Weekly (July 2016).

Field Headquarters, Arizona Territory 1885

Artist:

Howard Terpning, CA Emeritus (b.1927)

Description:

Oil (1979) | Image Size: 30"h x 48"w; Framed Size: 41"h x 59"w

The Apache Indians were formidable foes of the U.S. Cavalry and ranged over a huge territory which encompassed Arizona, New Mexico, West Texas and Northern Mexico. They could travel for long periods of time with little water and food and they were at home in the mountains as well as the desert.

Here, Howard Terpning shows another side of the conflict between the Apache and the cavalry. Upon replacing General George Crook in the Arizona Territory, General Nelson A. Miles relied upon his Apache Scouts, as did his predecessor, while pursuing Geronimo and other wayward bands. A cavalry field headquarters is situated in a grassy clearing in the desert foothills. Several soldiers and Indian scouts prepare for their next foray into the field. The bright desert sunlight infuses the scene with a light that enhances the colors and tones of the soldiers' and scouts' clothing and equipment.

This oil painting has been loaned and exhibited on four different occasions. First in 1985 at the Gilcrease Museum's "Rendezvous" (Tulsa, OK) followed by the Frank Polk & Friends Exhibition at the Desert Caballeros Western Museum (Wickenburg, AZ) in 1990, then at the "Tribute to the Plains People – The Art of Howard Terpning Retrospective" at the Autry Museum of the American West (Los Angeles, CA) in 2012, and again not that long ago in 2017 at the "Howard Terpning: 70 Years of Art" exhibition at the Booth Western Art Museum (Cartersville, GA).

Chiricahua Country

Artist:

Howard Terpning, CA Emeritus (b.1927)

Description:

Oil (1976) | Image Size: 24"h x 34"w; Framed Size: 34 1/2"h x 44 1/2"w

This Howard Terpning oil painting of Chiricahua Apache warriors galloping out of a rocky stronghold imparts to the viewer a sense of action and adventure. The warriors ride single file directly at the viewer; behind them are large boulders that seem to have been strewn across the landscape. On either side of the column of riders, swaths of green grass are juxtaposed against the yellow and brown dirt of a well-worn trail. As viewers of this scene, we are placed at the forefront of the action with our imaginations piqued to determine what the next chapter of the story will be.

Terpning has lived in Southern Arizona for many years and this painting highlights his familiarity with its landscape, terrain, and light. He shared, "The Dragoon Mountain Range is a good example of the rock formations that exist in certain parts of Southern Arizona. The boulders catch light in such an interesting way. It's as if these Apache warriors are coming out of Cochise Stronghold. Having previously seen a photo of a warrior wearing a hat similar to the one worn by the rider on the left, I had to put it on his head in this piece."

The Scouts of General Crook

Artist:

Howard Terpning, CA Emeritus (b.1927)

Description:

Oil (1982) | Image Size: 26"h x 52"w; Framed Size: 38 ¼"h x 64 ¼"w

An image of this painting is depicted in the book entitled Howard Terpning: The Storyteller, authored by Don Dedera and published by Greenwich Workshop in 1989. The narrative reads as follows: "As late as 1861, a newspaper concluded that "Nineteen-twentieths of the entire Territory of Arizona is under the undisputed control of the Apache." At the same time a senior general in the United States Army was saying, "The best advice I can offer is to notify settlers to withdraw, and then to withdraw the troops and leave the country to the aboriginal inhabitants." When General George Crook took command of the military Department of Arizona he thought it would take an Apache to catch an Apache. So he enlisted hundreds of Apache men as scouts. General Crook was right. His scouts were loyal and effective, if a bit irregular. In my painting I've dressed the scouts typically in a mix of Army and native clothing. One of them rides an 1875 southwestern saddle, another, an Apache-type saddle, still another, a cavalry saddle. The fellow on the left has a single-shot Springfield rifle. They've got blankets and bags and lord knows what tied to their ponies, and the head stalls on the horses are made from everything. But it was the scouts who gave the Army victories and eventually brought Geronimo to bay. Then in cynical betrayal, we shipped the scouts to Florida, exiled along with the renegades."

Debuting at the 17th Annual CAA Exhibition & Sale in 1982 at the Phoenix Art Museum, "The Scouts of General Crook" was awarded the Silver Medal; Howard Terpning also took home the Colt Award (Artists' Choice). Since, it has been exhibited at the Gilcrease Museum (1985), The Autry (2012), The Rockwell Museum (2016), and the Booth Western Art Museum (2017). It remains a permanent part of The Eddie Basha Collection.

Medicine Man of the Cheyenne

Artist:

Howard Terpning, CA Emeritus (b.1927)

Description:

Oil (1983) | Image Size: 48"h x 40"w; Framed Size: 60"h x 55"w

"The medicine man was a figure of exceptional power and prestige in the social order of all the Plains Indian tribes. He was both healer and high priest, ministering in a holistic manner to the bodies as well as the spirits of the People. He was also the ceremonial steward of tribal traditions, and served as confidant and counselor to the chiefs. The medicine man interpreted the sacred mysteries of creation for the People and was their liaison to the spirit world." This excerpt is from the book entitled "Spirit of the Plains People – Howard Terpning" authored by Don Hedgpeth and published by Greenwich Workshop 2001.

Honors/Awards:

Gold – Oil Painting

*Colt Award (Currently CA Award – Artists' Choice)

18th Annual Cowboy Artists of America Show & Sale 1983

Phoenix Art Museum (Phoenix AZ)

October 21-November 20, 1983

*Of all the awards bestowed upon the CAA artists at the Annual CA Show & Sale, this particular award is especially meaningful as it is voted on by the Active CAA Members. The artist who is awarded this honor has received a nod of approval from his peers for the best overall exhibition.

Exhibitions:

"Gilcrease Rendezvous 1985"

Thomas Gilcrease Institute of American History & Art

Tulsa, Oklahoma

May 3 – July 7, 1985

"Seeing What the Heart Knows: The Art of Howard Terpning"

Eiteljorg Museum (Indianapolis IN)

April 21 –May 20, 2001

Note: At this exhibition Howard Terpning received The Eiteljorg Museum Award for Excellence, a lifetime achievement award. Only two artists, Wilson Hurley and Ken Riley, received this award prior to Howard receiving same.

"Howard Terpning Tribute to the Plains People"

Autry National Center (Los Angeles CA)

May 12 – July 1, 2012

"The Art of Howard Terpning from The Eddie Basha Collection"

Rockwell Museum (Corning NY)

June 24, 2016 – September 18, 2016

"Howard Terpning: 70 Years of Art"

Booth Western Art Museum (Cartersville GA)

December 15, 2016 – March 26, 2017

Books/Publications:

An image of oil painting with the artist appears in the 18th Annual Cowboy Artists of America Show & Sale Book/Catalog on page 1 (CAA President's Statement Page) and an image of the painting appears again in the Howard Terpning Section, page 53.

Image of painting depicted in the 19th Annual Cowboy Artists of America Show & Sale Book/Catalog – 1983 Awards Section – Oil.

Image of painting depicted on page 36 in the book entitled Spirit of the Plains People – Howard Terpning, authored by Don Hedgpeth and published by Greenwich Workshop 2001.

Image of painting depicted on page 146 in the book entitled Howard Terpning: The Storyteller, authored by Don Dedera and published by Greenwich Workshop 1989.

Image of painting published in Western Art Collector Magazine June 2016 issue covering the Rockwell Museum (Corning, NY) Exhibition: The Art of Howard Terpning from The Eddie Basha Collection.

Image of painting appears in the Antiques & The Arts Weekly July 22, 2016, publication/cover story regarding the exhibition "The Art of Howard Terpning: Highlight from The Eddie Basha Collection" held at the Rockwell Museum (Corning, NY) June 24 through September 11, 2016. Article was written by James D. Balestrieri, Director of J.N. Bartfield Galleries in New York City. Jim is also a playwright and an author; he writes frequently about the arts.

Woman with Red Scarf

Artist:

Howard Terpning, CA Emeritus (b.1927)

Description:

Oil | Image Size: 12"h x 9"w; Framed Size: 19 ¼"h x 16 ½"w

Howard Terpning clearly possesses the expertise to depict the subject's strikingly beautiful spirit by prominently featuring her facial expression with endearing visual details such as the bright red scarf framing it, the proudly worn cherished jewelry items and her traditionally braided hair. Although a consummate storyteller, Terpning gives way to his muse to engage her viewers.

Council Mediator

Artist:

Howard Terpning, CA Emeritus (b.1927)

Description:

Charcoal on Masonite (2002) | Image Size: 40"h x 24"w; Framed Size: 52"h x 36"w

A tribal council was, and is, an association of American Indian bands or the governing body for specific tribes and are generally formed along regional or ethnic lines. In council, decisions were reached by consensus, but youth acknowledged the wisdom and experience of their elders. The ceremonial staff with feathers both signals this mediator's role and imbues him with the necessary gravitas to shoulder the responsibilities of the task.

Council Mediator was awarded the silver medal in drawing and other media at the 37th Annual Cowboy Artists of America Exhibition & Sale in 2002. It was subsequently loaned to the Booth Western Art Museum in Cartersville, Georgia, for the "Howard Terpning: 70 Years of Art" retrospective in 2017. It remains a part of our permanent collection.

Apache Firemakers

Artist:

Howard Terpning, CA Emeritus (b.1927)

Description:

Oil (1985) | Image Size: 32"h x 44"w; Framed Size: 43"h x 55"w

Howard Terpning is a consummate artist able to handle every facet of a painting with skill and dexterity from the quality of the figures, the details of the landscape, the handling of tone and value, and the use of light and color. In this painting he also shows that he is a master of composition. He cleverly leads the eye of the viewer from the top right of the painting by including a rocky path that descends into a pool of sunlight that envelops the two Apaches and focuses the viewer's attention on their efforts to start a fire. One of the Apaches has raised a handful of smoking grass to his lips to gently blow on the beginning flame with the resulting white smoke drifting off to the left. The two figures, the campfire, and the smoke are all caught in the pool of light that is in the center of the scene. The effect is to carefully lead the viewer down the path from the forest to the ongoing action. Terpning has created a scene from the history of the Southwest and he has quietly immersed the viewer into that time and place.

This painting merited the Gold Medal in oil painting at the 20th Annual Cowboy Artists of America Show & Sale in 1985 at the Phoenix Art Museum. Since that time it has been loaned and exhibited at the Autry Museum of the American West in Los Angeles, CA, The Rockwell Museum in Corning, NY, and Booth Western Art Museum in Cartersville, GA. It is depicted in the book entitled "Howard Terpning: The Storyteller", authored by Don Dedera and published by Greenwich Workshop in 1989.

Elder Statesman

Artist:

Howard Terpning, CA Emeritus (b.1927)

Description:

Gouache (1994) | Image Size: 12"h x 9"w; Framed Size: 25"h x 21 ½"w

The lines and creases etched into this Plains Indian's face speak volumes and Terpning presents him in a way that allows the viewer to relate directly to him. A bland background and the dark hair of the subject draw our attention specifically to the face. Reddish feathers adorn his hair adding an effective contrast to the overall presentation.

Three Generations

Artist:

Howard Terpning, CA Emeritus (b.1927)

Description:

Oil (2004) | Image Size: 37"h x 35"w; Framed Size: 49"h x 47"w

Skilled in many demanding domestic tasks of their culture, Crow women passed their traditions down from one generation to the next, ensuring the future of their tribe and customs. In this family portrait the distinctive and expressive faces of the grandmother, mother and granddaughter are unique and yet universal. The middle generation carries the weight of responsibility with dignity, the elder, perhaps, now knows joy in understanding the circle of all life. And the adolescent is in that awkward stage we see in many of our own family portraits.

Painted against an almost abstract background, there are no landscape or interior details because Terpning's intent is to focus attention solely on the three women drawing the viewer into their world.

Allegiance to the Crown

Artist:

Howard Terpning, CA Emeritus (b.1927)

Description:

Oil (1993) | Image Size: 33"h x 20"w; Framed Size: 44"h x 27 ¾"w

In "Spirit of the Plains People – Howard Terpning" authored by Don Hedgpeth, the narrative of this piece reads: Canada had adopted a more enlightened approach in dealing with its native inhabitants in the West than did the United States. This was due in large part to the commercial interests and political influence of the Hudson's Bay Company which controlled the Rocky Mountain fur trade in the western territories and into the Pacific Northwest along both sides of the international border.

The Blackfoot bands that lived and hunted buffalo on the prairies of Alberta and Saskatchewan had an easier life than their brothers in Montana who were among the first victims of white intrusion and disease in the American West. The Blood People were a Canadian band of the Blackfoot. This Blood elder might scout for the Mounties and carry the British flag, but his heart still belongs to the Blackfoot.

This full length portrait of a mounted Blood Indian holding the Union Flag is replete with historic details of clothing, ornamentation, and weaponry. Terpning demonstrates his knowledge of the history of the era with his attention to the details. The subject is wearing traditional hide clothing that has been decorated with beadwork and leather fringes. The figure has a rifle balanced across his saddle which is consistent with the customs of the day. Historical accuracy and authentic details contribute to the quality of this painting, but it is Terpning's artistic skill in his deft handling of the surrounding landscape and cloud dappled sky, his striking use of color and his depiction of the subject's essence that sets the painting apart. The lighting, which casts a spotlight on the horse is superb and heightens the painting's many details.

Honors/Awards:

Artists' Choice Award for body of work

"28th Annual Cowboy Artists of America Exhibition & Sale 1993"

Phoenix Art Museum (Phoenix AZ)

October 22 – November 21, 1993

Exhibitions/Shows:

"28th Annual Cowboy Artists of America Exhibition & Sale 1993"

Phoenix Art Museum (Phoenix AZ)

October 22 – November 21, 1993

Kiowa Brave

Artist:

Howard Terpning, CA Emeritus (b.1927)

Description:

Mixed Media (1979) | Image Size: 24"h x 16"w; Framed Size: 29 ½"h x 23 ½"w

Ornamented with traditional beads, feathers, trade goods, and wearing a bone breast plate and peace medal, this Kiowa brave represents the Native American culture of the Southern Plains.

The Hunters & The Hunted

Artist:

Howard Terpning, CA Emeritus (b.1927)

Description:

Oil (1997) | Image Size: 40"h x 60"w; Framed Size: 54.5"h x 74"w

In the book entitled "Spirit of the Plains People – Howard Terpning," authored by Don Hedgpeth and published by The Greenwich Workshop in 2001 the following narrative was written: Winter was often a mean season of hard times and hunger for the Native American tribes who lived out upon the Great Plains. This was particularly true for the Blackfoot, whose traditional territory extended from western Montana northward into Canada. Once the buffalo began to disappear with the coming of the white man, it grew increasingly difficult for the Indians to lie in enough stores of meat and warm robes in hunting season to last out the dark days of winter. When the white soldiers began their relentless campaign to seek out and destroy the People, survival became even more uncertain in every season. The Prairie was no longer a sanctuary for the People, but a netherworld of hardship and despair. In time, the hunters became hunted themselves.

Howard received the Artists Choice Award for his body of work which included "The Hunters and the Hunted" at the 32nd Annual Cowboy Artists of America Exhibition & Sale in 1997 which was held at the Phoenix Art Museum.

The Sweat Lodge

Artist:

Howard Terpning, CA Emeritus (b.1927)

Description:

Oil (1984) | Image Size: 18 ½" h x 22 ½" w; Framed Size: 28 ½" h x 32 ½" w

Purification and vision ceremonies and rituals, physical as well as spiritual, were integral parts of life on the Great Plains for many Native American cultures. This warrior prepares to enter a sweat lodge that has been constructed of buffalo hides and tree saplings. The warrior hopes that the time spent in the lodge will tax his body to its limit creating a trance-like state and conjuring a vision. The muted tones and colors of the lodge and the surrounding landscape, even the hide wrapped around the warrior, contrast sharply with the reddish tones of the warrior's skin.

Gathering Sage for the Sun Dance

Artist:

Howard Terpning, CA Emeritus (b.1927)

Description:

Oil (2004) | Image Size: 40"h x 36"w; Framed Size: 55"h x 51"w

Howard Terpning has devoted much of his life to painting the stories of various American Indian Tribal Nations and has done so by sharing the complete story from the points of view of women as well as men; both genders played important roles in the histories of these tribes. Here he shows women gathering sage in a field that is covered with an abundance of the plant which was used to cover the ground during the Sun Dance Ceremony. In the distant background, braves are watching over the work being done from possible raids by enemy marauders. The women are all dressed in brightly colored calico dresses according each a sense of individuality as well as indicating the time period. The Sun Dance was the most important ceremony practiced by many tribes typically held before the summer bison hunt and was a time of renewal for the tribes, the people and the earth. In 1904, the U.S. government had outlawed the Sun Dance Ceremony, but it is now a guaranteed right under the 1978 American Indian Religious Freedom Act.

The Last Buffalo

Artist:

Howard Terpning, CA Emeritus (b.1927)

Description:

Oil (1986) | Image Size: 34"h x 48"w; Framed Size: 44"h x 58"w

By 1882, there were at least five thousand buffalo hunters and skinners on the northern plains. By the fall of 1883, virtually all of the bison had been killed. The Plains Indians could not believe that the buffalo were gone; they thought the herds must be grazing in places they hadn't discovered. Hunting parties would roam the Plains for weeks in search of buffalo. And, if they were fortunate enough to come upon a straggler, they would kill and consume what they could on the spot in order to survive.

Narrative provided by the artist, Howard Terpning, and depicted in the 21st Annual Cowboy Artists of America Exhibition & Sale Catalog.

Allegiance to the Crown

Artist:

Howard Terpning, CA Emeritus (b.1927)

One Man's Dignity

Artist:

Howard Terpning, CA Emeritus (b.1927)

Description:

Gouache (1983) | Image Size: 19"h x 14"w; Framed Size: 30"h x 24"w

As with his other portraits, Howard Terpning presents more than a photographic likeness of an individual, he paints his subject with sensitivity capturing subtle nuances that convey emotion, dignity, respect and humanity. A touch of color beneath the man's chin adds a note of visual interest that leads our eye to the subject's face.

This piece made its debut at the Grand Opening Exhibition of the Museum of Western Art in Kerrville, Texas, April 1983-June 1983. It was again exhibited at the "Howard Terpning: 70 Years of Art" retrospective at the Booth Western Art Museum, Cartersville, Georgia, Dec. 2016-March 2017. It remains a permanent part of the EBC.

Captured from General Crook's Command

Artist:

Howard Terpning, CA Emeritus (b.1927)

Description:

Oil (2001) | Image Size: 34"h x 56"w Framed Size: 47"h x 69"w