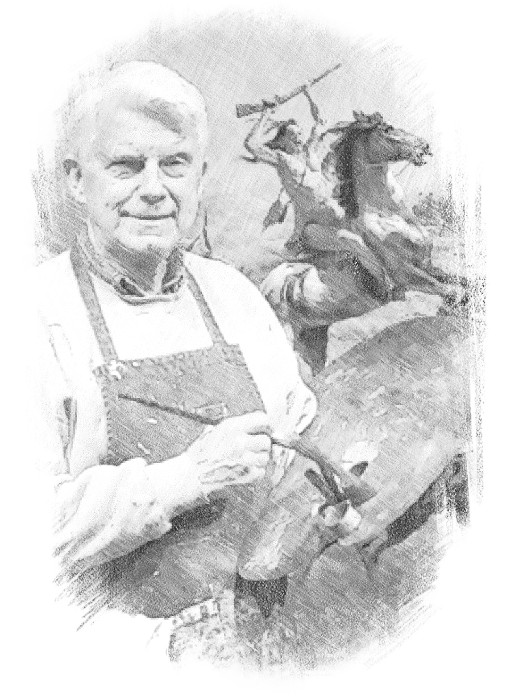 William Ahrendt
(b. 1933)
William Ahrendt was born in Cleveland, Ohio, in 1933. He holds a Master's degree in Art History from Arizona State University and a Bachelor of Fine Arts degree in painting from the Cleveland Institute of Art where he won the Institute's coveted European Study Scholarship.
William resided in Europe for eleven years, living mostly in Germany where he attended the Munich Fine Arts Academy of Creative Art and studied painting techniques of the Renaissance and Baroque periods. His style is that of the Old Masters, and he begins a painting by mixing and applying a batch of egg tempera as the foundation, building light and dark. Later he applies layers of oil paint, and the result is a painting that glows; It a technique he learned in Munich.
In 1968, William returned to America with his German born wife, Renate, and brought her to the family home in Arizona.  He became the Art Department Chairperson at Glendale Community College from which he retired in 1979 to concentrate on his fine art career. William has been contributing editor for "Arizona Highways" magazine where his paintings and historical articles have been published in over 40 issues. He was featured in "Southwest Art" magazine June 1994 and "Art of the West" magazine May 1999.
Source: Legacy Gallery