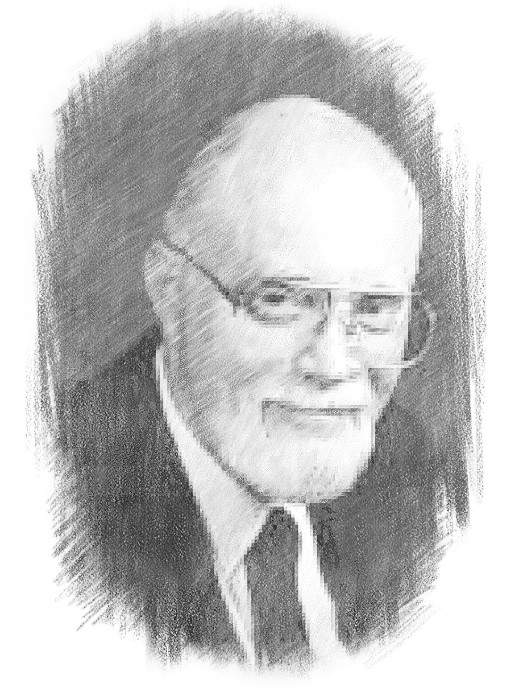 Gerald Farm
(b. 1935)
Gerald Farm is an artist of distinctly American tradition whose work has earned him the honor of being dubbed "The Norman Rockwell of the West". Born in Grand Island, Nebraska in 1935, Farm is a storyteller who paints Western nostalgia in oils. "I am a painter of the moods of people", he explains, "and the story that is in them. I thoroughly enjoy painting people. It's always great fun to try and capture the many emotions people are capable of. Many of my models are from the local area, although I may change them slightly to show more expression—add a mustache so the character adds more to the painting."
After high school, Farm spent four years in the Navy. Part of the time was as an illustrator in Washington D.C., where he completed the Famous Artist Course in Commercial Art in 1958. He earned a Bachelor of Science in art education from Nebraska State College in 1961, taught at the high school level for a year and was an industrial art director for seven years (before starting his career in fine arts when his wife "got a job teaching school to make it possible.")
In 1976, he traveled throughout Europe studying the old masters. He has since traveled to Mexico and Africa, is listed in "Who's Who in American Art", and has been featured in "Southwest Art" and "Art of the West" Magazine.Each of Farm's paintings has a story to tell and is designed as a conversation piece. The key is the models who "are selected with great care." Like any good director, Farm scouts for actors to play parts in his stories. He can be seen at a variety of locations near his home in Farmington, NM, depending on the character type for which he's looking. Occasionally, he and his wife, Shari, will go for a drive up to southern Colorado in search of memorable faces. Often he will visit a small restaurant in Aztec, New Mexico where old hands go for coffee and breakfast.
"Although the food isn't the most wonderful," he says, "It'll hold you over while you sketch faces." Wherever Farm finds them, one thing seems to be consistently true: the "actors" he meets are really characters themselves.
Source: Reflective Art Inc.