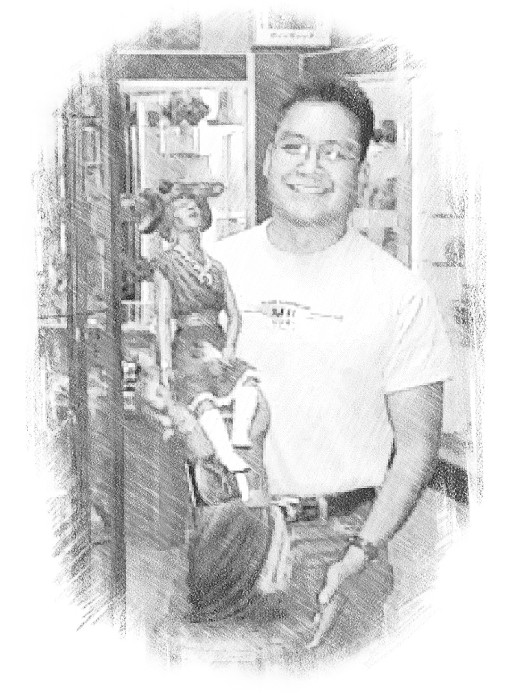 Alfred "Bo" Lomahquahu
(b. 1964)
Alfred "Bo" Lomahquahu was born at Keams Canyon, Arizona in April, 1964. He was raised in the small Hopi village of Bacavi, high atop Third Mesa, in Northern Arizona.
He learned early the wisdom of accepting and following his elder's counsel. Advice given him by one grandfather, a Hopi medicine man, to travel and gain new experiences, was particularly influential in the shaping of Alfred's life and principles.
As a direct result of that advice, he departed his homeland and attended a boarding school in Riverside, California. After completion of his formal education, Alfred joined the Marines, and for the next six years, he traveled extensively. As he observed other cultures, Alfred developed a deeper appreciation for the Hopi's simple way of life.
Source: Ancient Nations