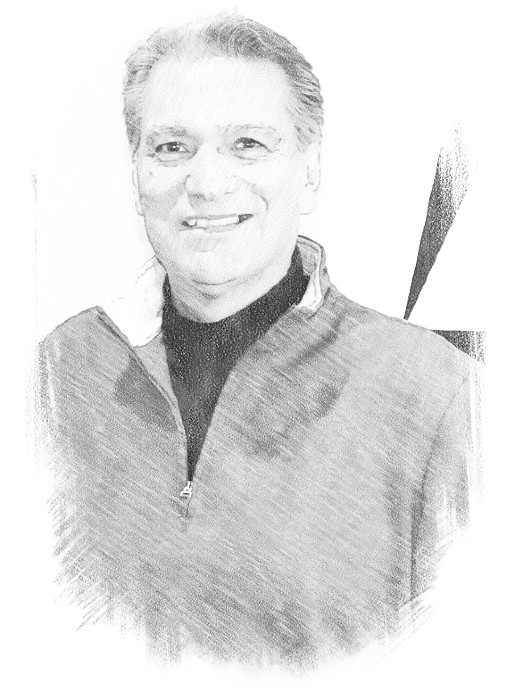 Dan Namingha
Dan Namingha was born in 1950 in Keams Canyon, Arizona, and is a member of the Hopi-Tewa tribe. He studied at the Institute of American Indian Arts in Santa Fe, and the American Academy of Art in Chicago, where he was influenced by the work of Jackson Pollack, Adolph Gottlieb, Michelangelo, Vincent Van Gogh, and Norman Rockwell.
Namingha has been a painter and a sculptor for the last 40 years, and is one of the most acclaimed Native American artists working today. He paints and sculpts images of his homeland and the Hopi people. His works command unwavering respect for the earth and spirit of his ancestry, the beautiful heritage that is the heart of his creativity.
His work allows us a guarded glimpse of his sacred traditions such as the spirit messengers or kachinas, which represent blessings, ancestors and cloud people. Namingha constantly challenges himself to try new styles, representation, abstraction, and minimalism.
Director of the Museum of Northern Arizona, Dr. Robert Breunig said, "Dan Namingha's paintings and sculptures are among the most powerful abstract artwork being created in the Southwest today. His abstract figures allude to the timeless nature of life on the Colorado Plateau and the unity of the spiritual and physical worlds."
Source: Altamira Fine Art