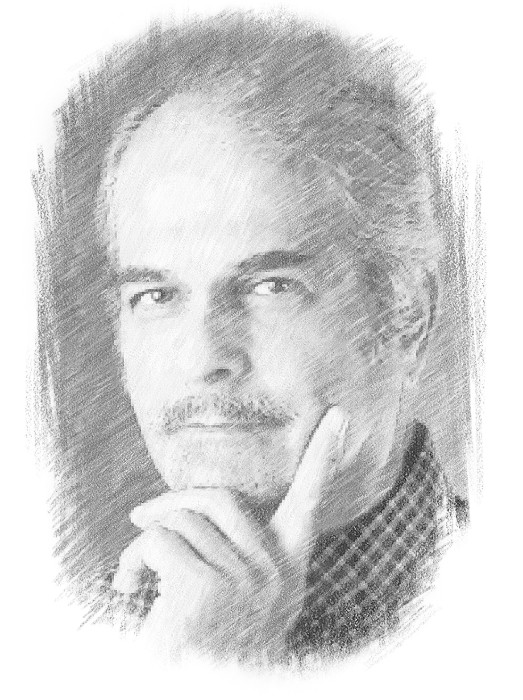 Cyrus Afsary
Cyrus Afsary studied art under the strict discipline of the Russian Realist style of painting, graduating with two degrees. He has won numerous awards, including the Best of Show at the C M Russell show of Original Western Art and the Exceptional Merit Award from the National Arts Club at the 1986 Pastel society of America show. He has also received gold and silver medals from the National Academy of Western Art and was the first recipient of the coveted Lougheed Memorial Award.
Cyrus won the Painting Award for "Mystical Transformation" at the Buffalo Bill Art Show in 2006 and also shared in the choice award. In 2007 he was awarded the Best of Show at the Eiteljorg Museum and in 2009, at the Charles Russell Museum, he received the staff choice award for "Entrance to Shrine" and in 2010, the Williams Award for Collectors' reserve at the Gilcrease Museum. Oklahoma.
Cyrus is an artist /member of the Cowboy Hall of Fame. He participates annually in the Prix de West invitational, and the Masters of the American West Exhibition at the Autry Museum in CA. The Eiteljorg Museum in Indianapolis, IN and also the Buffalo Bill show in Cody Wyoming. Cyrus was featured in the 2002 Gilcrease Museum Rendezvous in Tulsa, Oklahoma. He is also a member of the Northwest Rendezvous Group.
Cyrus and his work appear in numerous publications, including American Artist, Art of The West, South West Art, Western Art Collector, and Who's Who in American Art.
"The Consummate Artist" by John Geraghty, published in the Western Art Collector Magazine in 2009 certainly presents the passion Cyrus has for his painting.
Source: Cyrus Afsary
Landscape

Artist:

Cyrus Afsary

Fruit, Floral & Jar Still Life

Artist:

Cyrus Afsary

Description:

Oil | Image Size: 9"h x 12"w; Framed Size: 18 ½"h x 21 ½"w

Shrine in Taos, New Mexico

Artist:

Cyrus Afsary

Description:

Oil (2004) | Image Size: 12"h x 16"w; Framed Size: 20 ½"h x 24 5/8"w

Blending colors and tone and light and shadow, the artist effectively leads the viewer's eye up a broad lane to the focal point, the church. A tall and dark tree on the left anchors the scene and contrasts with the adobe church wall and the gray and white clouds defining a winter's afternoon.

A student of the disciplined Russian Realist painting style, Cyrus Afsary graduated with two degrees and has won numerous awards and accolades throughout his career. His work has been featured in numerous publications such as Art of the West Magazine, Southwest Art Magazine, Western Art Collector Magazine, Who's Who in American Landscapes. Cyrus prefers to paint landscapes, missions, figurative and still life images.