December 15, 2016 – March 26, 2017
In honor of Howard Terpning and his illustrious career, The Booth Western Art Museum has announced a Special Exhibition Gallery entitled, Howard Terpning: 70 Years of Art.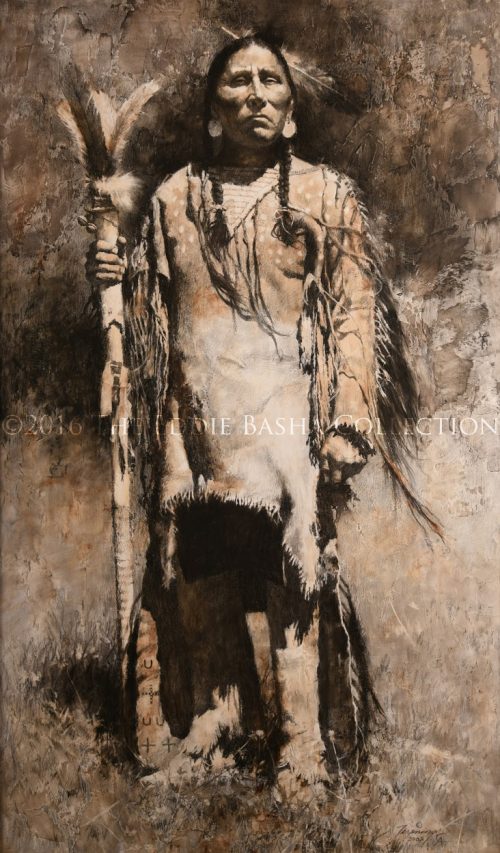 Howard Terpning – Council Mediator
(Charcoal on Masonite; 2002; Image Size 24″w x 40″h)
Opening December 15th, the exhibition will focus on four major segments of Terpning's work, including early illustrations, movie posters for major motion pictures, combat art from a tour with the United States Marines in Vietnam as a civilian combat artist, and nearly 40 major paintings from his fine art career.
The Eddie Basha Collection is proud to participate and honor Howard Terpning and his seventy year illustrious career at this retrospective exhibition.