The Eddie Basha Collection is excited to announce our Silver Anniversary Celebratory Exhibition: Basha Family Residence Collection, which will run from April 7, 2017 through June 28, 2017.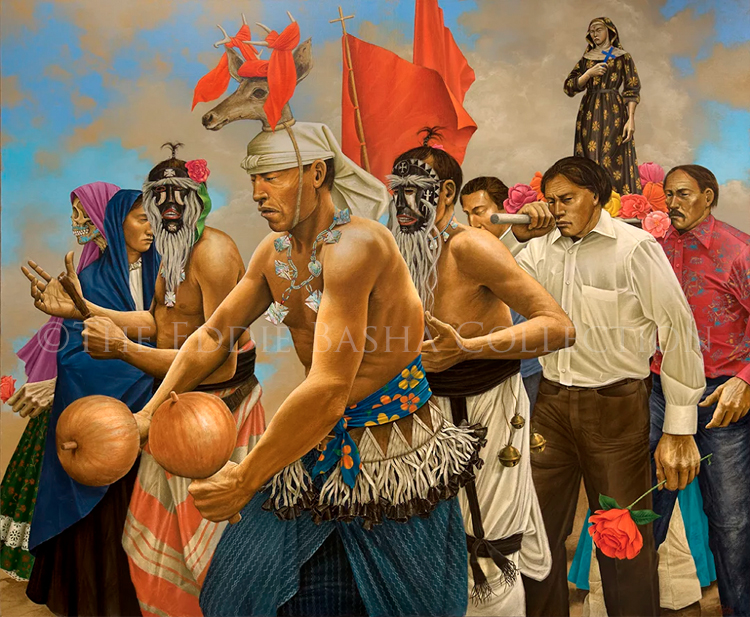 Las Flores Sagradas (Acrylic, 2000) | Paul Pletka
In commemoration of "25 Years of Sharing", we've brought in over 65 seldom seen paintings, drawings, watercolors, pottery, katsina, and baskets from artists such as Joe Beeler, Cecil Calnimptewa, John Clymer, Tony Da, David Halbach, Brownell McGrew, Dan Namingha, Bill Owen, Paul Pletka, James Reynolds, Howard Terpning (after April 18), Fritz White, and Francisco Zuniga. The Basha Family Residence Collection Exhibition will run through June 28, 2017.
You are cordially invited to experience this exclusive selection of masterworks from the family residence by visiting the gallery. We're quite certain you'll be delighted with this celebratory exhibition. And don't forget, you too can experience the joy of sharing art by selecting a complimentary collection image postcard.  Please remember to bring an address for that postcard and we'll gladly provide the postage and mail it for you!
For more visitor information, call our telephone information line at 480/895-5230, Press Option 2. We hope to see you soon!