"By the Light of the Moon"
Phippen Museum | March 4 – July 23
From March 4th through July 23rd, 2017, the Phippen Museum proudly presents By the Light of the Moon, a very special exhibition featuring artwork that captures the mysterious light and shadow cast in an ever changing night sky.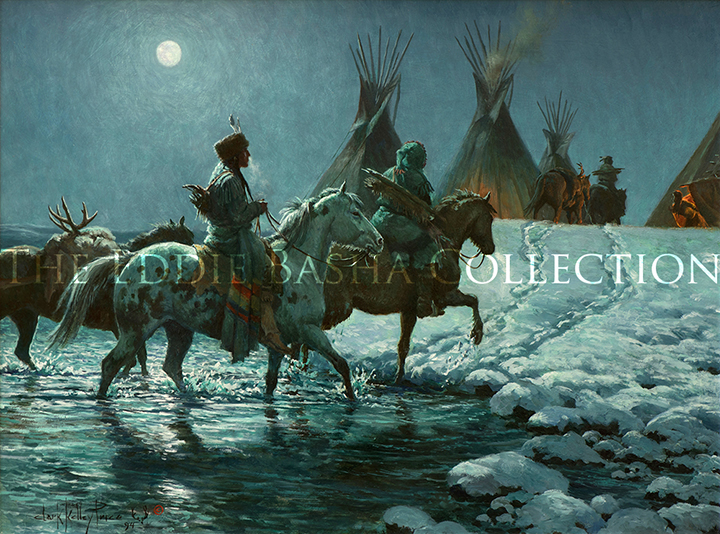 Home are the Hunters (Oil) | Clark Kelley Price
For centuries artists have displayed their technical and artistic virtuosity by composing scenes in which light penetrates the darkness, i.e. nocturnal light – a natural source of illumination from the moon, stars or firelight.
The Eddie Basha Collection is proud to partner with our northern neighbors on this exhibition, which uniquely demonstrates in fascinating detail how artists represent light to convey a wide range of moods: from the poetic and serene to the dark and ominous.
For information, call (928) 778-1385 or visit www.PhippenArtMuseum.org.