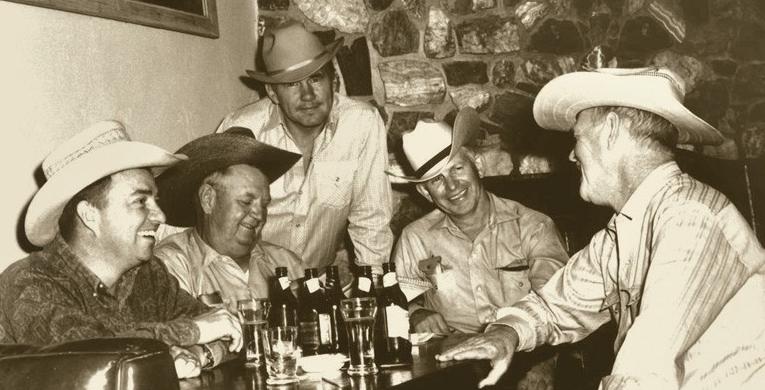 In 1964, three artists, Joe Beeler, Charlie Dye, and Johnny Hampton, who shared a love of the cowboy life, went to a Mexico ranch to work cattle. They returned to the United States with a bond and an idea to form an organization that would promote their love of cowboy life and passion for western art.
A few days later, in Charlie Dye's Sedona studio, Beeler, Dye, Hapmton and George Phippen met again to formalize their ideas for the new organization – the Cowboy Artists of America.
Eddie was one of the most ardent and avid collectors of the Cowboy Artists of America. First and foremost, were the friendships that were forged. He sought not only to collect art, but to truly immerse himself in an artist's journey.
He enjoyed the time he spent with the Cowboy Artists, often times in their studios, asking questions and learning about their process and passion. The deeply treasured friendships were the ultimate gifts and became just as important, if not more so, than the collecting itself.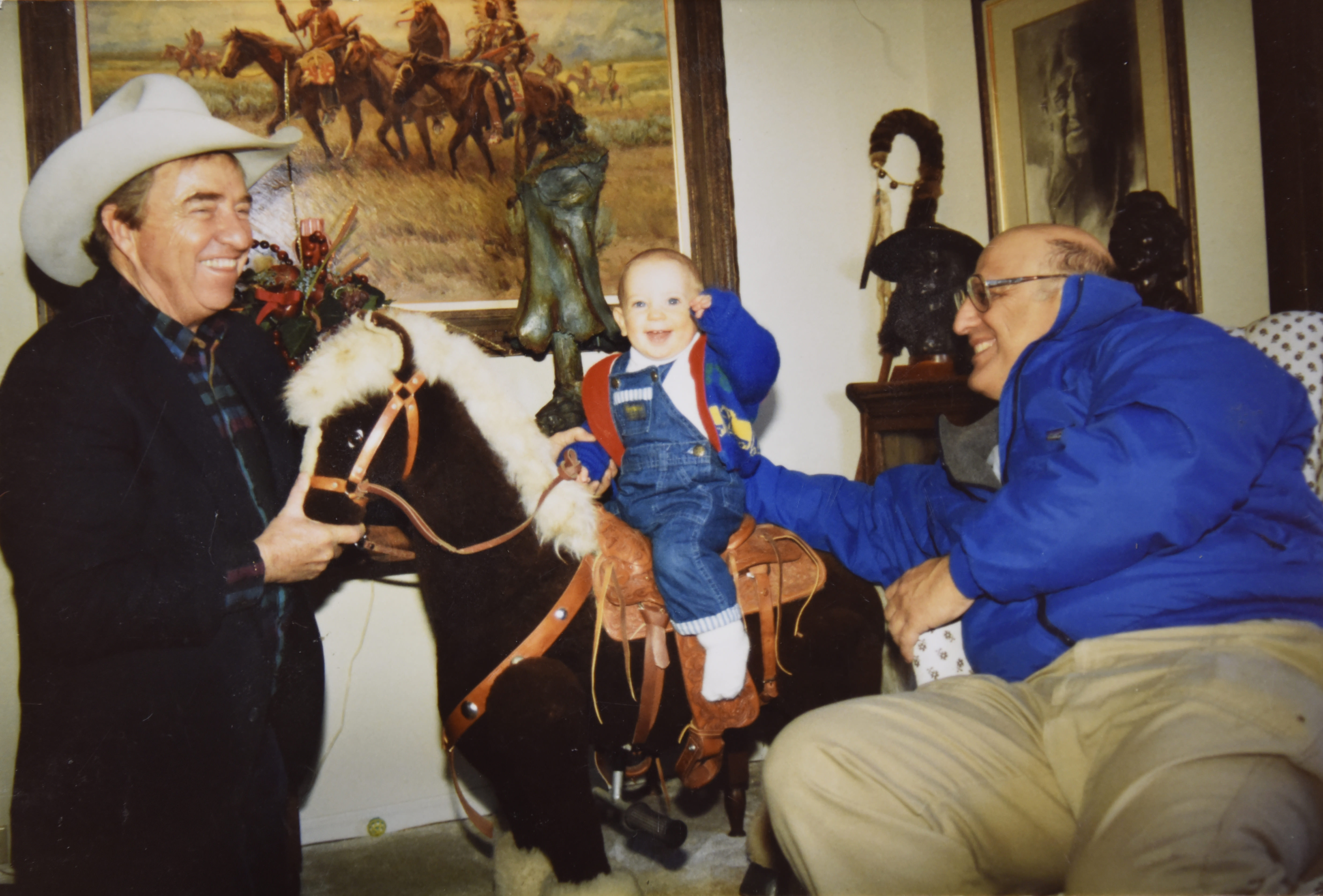 It was a natural progression for him to champion their work. After all, they were no longer just artists, they were his friends. He introduced them to family, to other friends, and to his many business associates who in turn also began collecting.
His unwavering support and friendships with artists were constants throughout his lifetime. Artists felt a sense of pride when Eddie began purchasing their work. They were truly honored it would be included in his collection among the best of the genre.

In 1992, Eddie opened the Zelma Basha Salmeri Gallery, allowing public access to his private collection of thousands of Cowboy Artist pieces and more. The impact of that social outreach alone quickly became quite obvious. He hosted art groups, service organizations and permitted private, non-profit organizations to host fundraisers in the gallery. Visitor counts multiplied – and it wasn't just Arizonans. Soon international visitors became the norm. The depth and quality of the collection astound both young and old alike.
From cultural, preservational, educational and economic perspectives, the benefits of Eddie's support of the arts remain as tangible today as they were in 1971 when he began collecting. As such, Eddie was named as an Honorary Member of the CAA.
Fifty years later, the Cowboy Artists of America has become a permanent and prominent presence in the context of American art.
Visit the Zelma Basha Salmeri Gallery of Western American and American Indian Art located at 22402 S. Basha Road in Chandler, AZ to view hundreds of CAA masterpieces and more. The gallery is open Monday – Friday from 9:00 am – 4:00 pm. It's recommended that visitors call the information line at 480-895-5230 to make sure the gallery is open prior to visiting. Admission is free.
And be sure to visit Western Spirit: Scottsdale's Museum of the West's special exhibit: "A Salute to Cowboy Artists of America and a Patron, the Late Eddie Basha: 50 Years of Amazing Contributions to the American West" through May 31st.