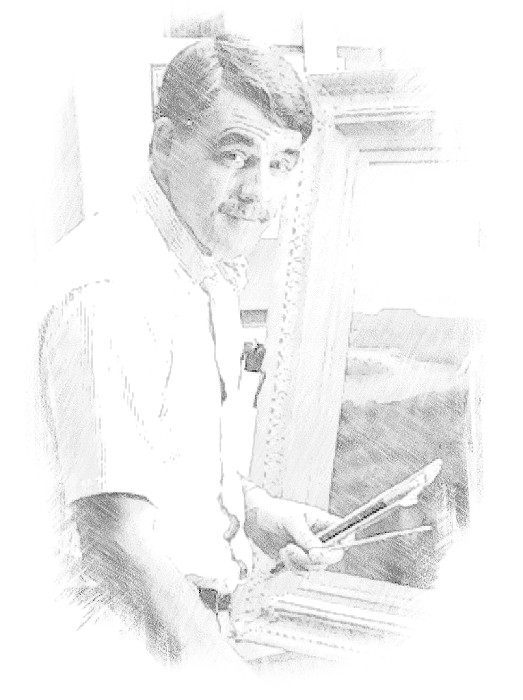 W.S. "Steve" Seltzer
Growing up under the influence of his grandfather, O.C. Seltzer, and his western artwork, Steve Seltzer has always held a fascination with art. This influence is apparent even in Steve's earliest pieces, which often focus on western subject matter.  After graduating from Montana State University in the mid-70's, and working in the architectural and real estate fields for a period, Steve made the decision to concentrate on his painting full-time.
Once this decision was made, Steve and his wife moved to Southern California where he shared his enthusiasm and his studio with his brother-in-law and fellow artist Dan McCaw. In California, Steve studied with well-known Russian artist Sergei Bongart. The combination of Bongart's impressionistic influences as well as the styles of McCaw and  artist Don Putman, inspired Steve to experiment beyond Western themes.  He soon began painting a series of scenes featuring the diverse effects created by reflected light on the sea and sand.
In Steve's own words, "Subject matter comes second to the atmosphere, the feeling, the flavor I want to suggest." It is this belief that allows Steve to continue painting with such variety. Whether the subject is Western or impressionistic, his goal is to suggest rather than describe, to allow the audience to create their own interpretations.
Steve won the Juror's Award and the Artist's Award for the best painting and group of paintings at the Northwest Rendevous show in Park City, Utah in 1996. The following year, he won the Peoples Choice Award at the Chapparal Gallery's annual summer show. He won the C.M. Russell Auction's 1998 Scriver award, the 2000 Artist's Choice award, and the 2003 Best of Show award. In addition, he is one of only two artists to be accepted into all 35 C.M. Russell Auctions.
Source: Altamira Fine Art