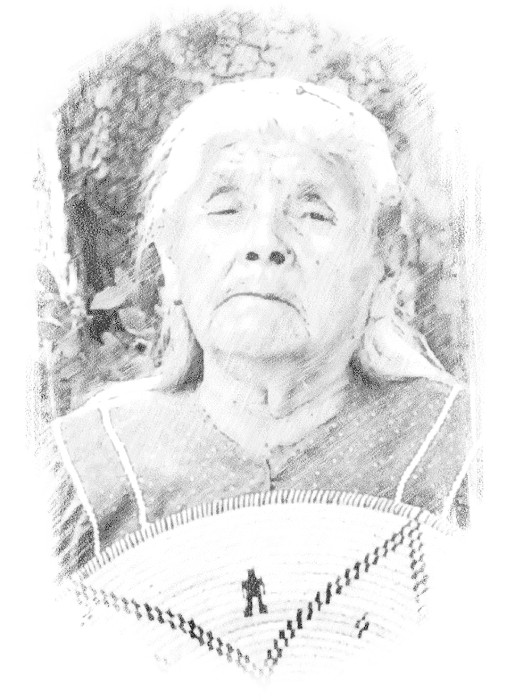 Virginia S. Newton
(b. 1915)
The last of the Tonto Apache (Camp Verde/Yavapai) basket weavers, and a recipient of the Arizona Living Treasures Award, Virginia S. Newton was born November 28, 1915, in a small willow house next to the Verde River.
At the age of eight, she lost both parents and was raised by her uncle and his wife, Richard & Emma Walter. Emma taught Virginia how to make baskets and together they sold them in the surrounding area; this was their only source of income.
Virginia worked hard to help with the family's needs though their diet was simple and mainly consisted of acorn soup, Indian bread, red berries for punch, mesquite beans, corn, rabbit and dried jerky.
Virginia's childhood went quickly and she made plans for her own family. As a new wife and homemaker, basket weaving was temporarily shelved. When she resumed her craft, however, she put much of herself into each basket, just as she was taught.
Material gathering and preparation was arduous as the cat claw, cottonwood twigs, and yucca roots had to be carefully stripped prior to their use. Extra attention and time was committed to ensure that design elements were thoughtfully planned and that baskets were tightly woven. One tray 12" in diameter, for example, may have taken five months to complete; an olla – almost 8 months. At the end of the process, the baskets were washed using soap weed (yucca roots).