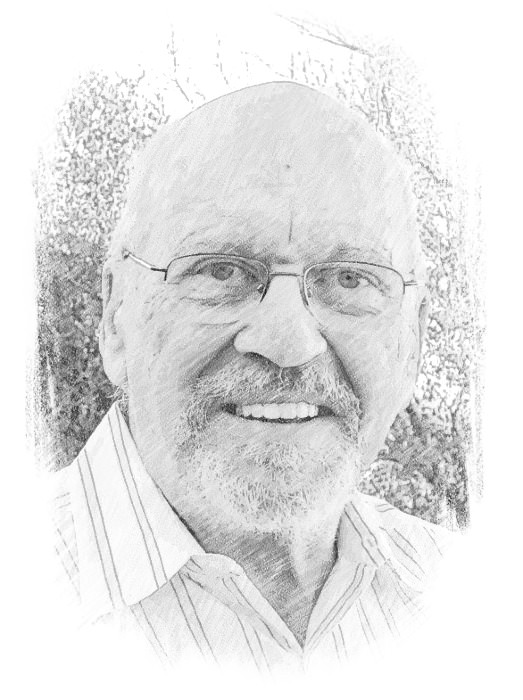 Harley Brown, CA Emeritus
(b.1939)
Harley Brown's pastel portraits are his distinctive style. His drawings demonstrate the pure talent and heart for his subject matter.
Formal art education was only a small part of his "art pedigree." Entrepreneurial, bold and eager, Harley struck out on his own to make his mark in the art world. That journey has taken many turns through Europe and Asia, as well as Russia, Australia and Mexico.
Harley has been a part of the Western art community for a number of years participating in the C.M. Russell Auction of Original Western Art. Robert Lougheed was a major influence and inspiration for Harley and helped him focus on western art. Harley would mark the 1977 visit to Prix de West with Lougheed as a major turning point in his career.
Since his election to membership in 2005 and his first show in 2006, he has won two Gold medals and gained the respect of his peers.
Source: Cowboy Artists of America
Chief Sitting Eagle

Artist:

Harley Brown, CA Emeritus (b.1939)

Description:

Pastel (2002) | Image Size: 31"h x 23"w; Framed Size: 41 ½"h X 33 5/8"w

Chief Sitting Eagle, aka John Hunter, led the Stoney Nakoda First Nation of Alberta, Canada. He was born in 1874 and became so involved in the Calgary Stampede that he became a symbol of the event itself. In recognition, an 11' statue of him was unveiled in downtown Calgary in 1988 and still remains. Sitting Eagle died in 1970.

This large pastel portrait contains all the elements that Harley Brown, the artist, is best known for. Sitting Eagle is looking straight at the viewer. He wears a full headdress of eagle feathers and beadwork. Pelts hang from the head dress framing the subject's face. The chief's chest is draped with decorative beads and a medallion. A blue background serves to further enhance the subject's appearance. As important as the details of authentic dress and decoration are, Brown's ability to capture his subject's humanity, dignity and character are the true hallmarks of his artistry. The viewer engages this figure not as a mere picture, but as an encounter with a real person.

Unknown Title

Artist:

Harley Brown, CA Emeritus (b.1939)

Description:

Pastel | Image Size: 12"h x 10"w; Framed Size: 23"h x 20 1/8"w

One of Harley Brown's greatest talents as a portraitist is that his subjects have distinct personalities and characters. By focusing on the shapes, lines, and colors of their faces, Brown portrays that every subject has a story worth telling. If a life can be revealed in one's face, then Brown is a master at capturing that story.

The Wonder

Artist:

Harley Brown, CA Emeritus (b.1939)

Description:

Charcoal (1997) | Image Size: 18"h x 12"w Framed Size: 27"h x 20"w

Cowboy Artists of America Emeritus Member, Harley Brown, is highly proficient in a wide variety of media, including charcoal, as shown here. Even with limited color range, Brown can capture the personality and emotion of the figure.

An image of this piece appears in the December/January 2010 Edition, page 140, of the International Artist magazine alongside Brown's "Important Principles of Art: Fascinating things no one else will tell you." In it he shared: "This could also be called "Lost Edge City." Allowing for lost edges is like eating a dish of ice cream. They are the trill on the piano, the high C in singing. Remember this truth: A baby totally understands lost edges. Re-discover Lost Edges."

Harley Brown has successfully shared numerous artist tips and personal thoughts throughout the years in this publication and in the books he has authored.

Walking Buffalo

Artist:

Harley Brown, CA Emeritus (b.1939)

Description:

Pastel (2002) | Image Size: 19"h x 15"w; Framed Size: 29"h x 25 ½"w

"Walking Buffalo", Tatânga Mânî, or George McLean was one of the best known Canadian Indians during his time. He was a Stoney leader, Indian statesman and philosopher. He was present at the signing of Treaty No 7 in 1877 which was one of eleven treaties signed between Queen Victoria and several, mainly Blackfoot, First Nation band governments in what is today the southern portion of Alberta. Walking Buffalo became the most famous protégé of the Methodist missionaries John McDougall and John McLean. He witnessed the disappearance of the bison, the building of the Canadian Pacific Railway and the evolution of tribal lands into provinces. Educated at the McDougall Orphanage at Morley and in Red Deer and Winnipeg, he worked briefly as a blacksmith, as a scout for the North-West Mounted Police and later as an interpreter. He was a council member for the Bearspaw band of the Stoney Indians 1907-12 and served as Chief 1912-16. Active in the Banff Indian Days and the Calgary Stampede, Walking Buffalo was a leader in the Morley United Church. He was drawn to the moral rearmament movement in 1934, but served as an ambassador for world peace until his death in December of 1967. He was nearly 100 years old at the time of his passing.

Harley Brown, the artist, saw Walking Buffalo near the Banff area of the foothills of the Rocky Mountains during the late 50's and early 60's. And though they never met, Harley said "he was a strong presence for sure; it was as if the sun shone brightly upon him. He had such a grand face and his buffalo headdress was always with him. There always seemed a reality in his expression; a certain understanding about himself and those around him, especially his close Stoney friends. He was in all the Calgary Stampede parades and would get wild cheers when he road by on his horse. A sight I'll not forget."

An image of this pieces also appears in the book entitled The Art and Life of Harley Brown: Confessions of a Starving Artist.

Wolf Collar – Blackfoot

Artist:

Harley Brown, CA Emeritus (b.1939)

Description:

Pastel (2002) | Image Size: 19"h x 15"w; Framed Size: 31"h x 27"w

Harley Brown so adeptly captured in pastel the proud spirit, determination and wisdom of this Siksika Blackfoot from Southern Alberta Canada, Wolf Collar, who was a brave warrior, hunter and powerful healer. He was born in the mid-1800's. When he was seventeen he and a friend were struck by lightning. While unconscious, he had a visionary dream involving two tipis, one yellow and one blue, as well as a shield. An eagle, symbolizing thunder was represented on each. Upon awakening, he followed the designs of his dream in gratitude for his recovery. As a result of the thunder strike as well as his offering, Wolf Collar was able to predict the weather.

Joe

Artist:

Harley Brown, CA Emeritus (b.1939)

Description:

Pastel (2007) | Image Size: 13"h x 9"w; Framed Size: 23"h x 18 ½"w

On April 26, 2006, at the age of 74, while roping and branding calves, Cowboy Artists of America Founding Member, Joe Beeler, passed away in his saddle with his boots on.

At Joe's Celebration of Life services, Eddie Basha expressed his love for his friend; "What Joe sculpted with his hands, he cast with his heart. As he did in his artistry, he also did in friendship. He sculpted within our hearts a permanent place where his memory will always reside: A place where friends gather, where stories are told, and where laughter will always be shared."

And, as friends often do, particularly artists, they memorialize loved ones. Here, Harley Brown captured the essence of Joe Beeler … his warmth, his good natured spirit, and his optimism. And because of his own generous and compassionate nature, Brown gifted this piece to Eddie Basha. It remains a permanent part of the collection and is proudly displayed in the gallery.

Laotie

Artist:

Harley Brown, CA Emeritus (b.1939)

Description:

Pastel (2003) | Image Size: 12"h x 9"w; Framed Size: 23 ¾" x 20 ¼"

One of Harley Brown's more popular and sought after subjects are portraits of children whom he portrays dressed in traditional garb. The depth of detail in the face and clothing set against a background with a splash of color accentuates Laotie's beauty, innocence and a hint of curiosity.

Geronimo

Artist:

Harley Brown, CA Emeritus (b.1939)

Description:

Pastel (2007) | Image Size: 18"h x 14"w; Framed Size: 30 ½"h x 27"w

With the possible exception of Sitting Bull, no 19th century American Indian leader is more widely known than Geronimo. Harley Brown has interpreted this figure from the pages of history many times. In this portrait, the Apache leader looks directly at the viewer with clear eyes and an expression of strength and resolve. Working from historic photographs, Brown creates a realistic and recognizable portrait that captures the many facets of Geronimo's personality. A bright red bandana tied around the chief's head adds a dramatic splash of color to the portrait and emphasizes the face as its focal point. It is, however, the depiction of the Indian leader's eyes gazing directly at the viewer that lends this depiction of an important historical figure a heightened sense of reality. For both men, Geronimo and Harley, their keen sensibilities, intuitive instincts and technical proficiencies deliver on essence.

Proud Nation

Artist:

Harley Brown, CA Emeritus (b.1939)

Description:

Pastel (2002) | Image Size: 26"h x 21"w; Framed Size: 38"h x 31"w

Harley Brown's "Proud Nation" made its debut at the Prix de West Exhibition & Sale in 2002 at the National Cowboy & Western Heritage Museum in Oklahoma City. It was also included in the book entitled "The Art and Life of Harley Brown: Confessions of a Starving Artist". In it, Harley wrote: Rebecca is a favorite model with an amazingly strong presence. Her body is directed to us, figuratively embracing the viewer; and yet her face is to the side, rather distant and lost to us. I like those kind of contrasts.

Splashes of both bright and muted colors surround the figure adding visual interest, as well as serving as a contrast to the textures of the figure's dress. Harley recently shared that it is important to him to add drama in background design as it is too often overlooked.

Blood Chief

Artist:

Harley Brown, CA Emeritus (b.1939)

Description:

Pastel | Image Size: 19"h x 16"w; Framed Size: 31"h x 27"w

Canadian Harley Brown is a master portrait painter with the ability to capture the individual essence and personality of his subjects. He frequently paints Native figures dressed in full regalia representing their tribal affiliation. He focuses on their faces, depicting them in great detail. His backgrounds, such as the one in this painting of "Blood Chief", often feature splashes of bright color that complements and serves to frame the portrait itself. In this pastel, he has paid particular attention to adding such authentic details as the red cloth hanging from the headdress and the necklaces draped around the Chief's neck.

The Blood Tribe or Káínawa Nation is a First Nations band in southern Alberta, Canada, and is one of three nations comprising the Blackfoot Confederacy.

Call of the Raven

Artist:

Harley Brown, CA Emeritus (b.1939)

Description:

Bronze | Dimensions: 21"h x 14"w x 12d"; Edition: #1 of 21

In 2007, Harley Brown tried his hand at sculpting when his long-time friends, Deborah and Fred Fellows, encouraged him to "go for it." Like his pastel portraits, Brown concentrated his talents on depicting the weathered face of his subject. And though it was a medium that he had not worked in, his skill in capturing the subject's personality transitioned well from pastel to clay with the added benefit of a layered, textural quality to the piece. The EBC is proud to have in its collection Edition No. 1 of Brown's "Call of the Raven" bronze.

Chief Mountain Horse

Artist:

Harley Brown, CA Emeritus (b.1939)

Description:

Pastel (2003) | Image Size: 22"h x 17"w; Framed Size: 33 ½"h x 27 ½"w

In October of 1937 at eighty years of age, Chief Mountain Horse died. He was the sole remaining brave of the Blackfeet Blood Tribe who fought in the last Indian battle recorded in western Canada in the fall of 1872 when the Cree staged a surprise attack on the Blood encampment. The Blackfeet prevailed.

Mountain Horse was later nicknamed Jim Snake, or Rattlesnake Jim, because of his prowess in handling live rattlesnakes. He was one of the first on the reserve to send his children to school. Three of his sons served overseas during the First Great War, the youngest of which held a lieutenant's commission and was killed in action.

Day Rider

Artist:

Harley Brown, CA Emeritus (b.1939)

Description:

Pastel (2004) | Image Size: 16"h x 12"w; Framed Size: 27"h x 22 ½"w

Chief Joseph

Artist:

Harley Brown, CA Emeritus (b.1939)

Description:

Pastel | Image Size: 30"h x 20"w; Framed Size: 41 ¾"h x 30 ¾"w

Chief Joseph, led his band of Nez Perce Indians, approximately 700 men, women and children, on an epic journey, over 1100 miles, in the late 19th century across Oregon, Washington, Montana, Idaho, and Wyoming in an attempt to reach a safe haven in Canada while being pursued by the U.S. Army. Under some of the harshest conditions, the Nez Perce fought not only skillfully but their comportment earned them extensive admiration from their opponents as well as the public who followed the war coverage as reported in the newspapers.

Brown has drawn several portraits of the noted Chief and this is one of his most accomplished. Typically, Brown focuses his talents on capturing the essence of his subjects depicting strength, tenacity, accomplishment, pride and resiliency. The portrait is rich in details and the chief is shown with a full headdress, accompanying regalia, and the beadwork around the chief's neck tightly frames the face while the pale background further stages that emphasis, which naturally is the focal point of the pastel.

Sitting Eagle

Artist:

Harley Brown, CA Emeritus (b.1939)

Description:

Charcoal (1979) | Image Size: 20"h x 16"w; 24.5"w x 29 ¾"h x 24 ½"w

Sitting Eagle (1874-1970) was a member and later a Chief of the Stoney Nakoda people of Alberta, Canada. He was renowned for his devotion to the traditional ways of his people, especially their ceremonies and often participated as a singer. Well versed in tribal history, legends and symbols, he too was highly regarded as an artist and craftsman of tipi design and painting. Tribal affairs and leadership, teaching Sunday school, ranching, participating in the annual Nakoda Banff Indian Days and the Calgary Stampede were among Sitting Eagle's many other activities. Widely photographed because of his striking and most ideal features, he sometimes sat beside the Banff-Calgary Highway to be photographed by those who passed by. A bronze statue was sculpted and erected in downtown Calgary in his memory.

Mother & Child in San Miguel

Artist:

Harley Brown, CA Emeritus (b.1939)

Description:

Pastel | Image Size: 21 ½"h x 16"w; Framed Size: 30 ¾"h x 24 ¼"w

Eagle Plume

Artist:

Harley Brown, CA Emeritus (b.1939)

Description:

Pastel | Image Size: 28"h x 22"w; Framed Size: 36 ½"h x 28 ½"w

Portrait of Joe Beeler

Artist:

Harley Brown, CA Emeritus (b.1939)

Laotie

Artist:

Harley Brown, CA Emeritus (b.1939)

Memories

Artist:

Harley Brown, CA Emeritus (b.1939)

Eagle Plume Blood

Artist:

Harley Brown, CA Emeritus (b.1939)
Harley Brown, CA Emeritus