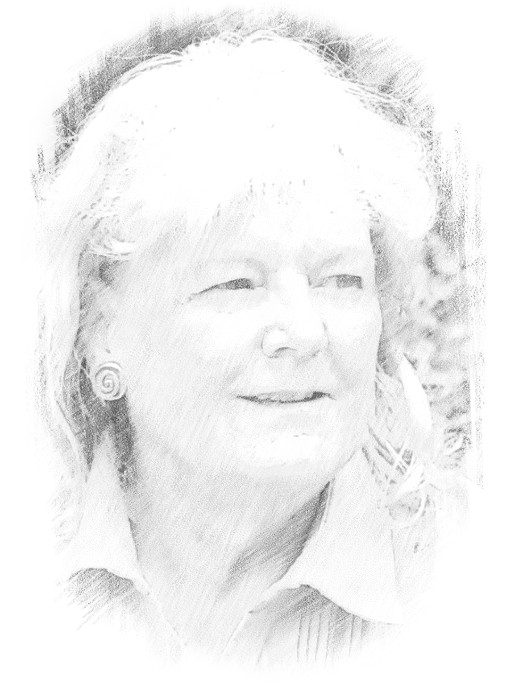 Cynthia Rigden
(1943-2018)
Cynthia Rigden grew up surrounded by horses and cattle on an 8,000-acre ranch that has been in her family since 1902. Her roots in Arizona and the West were deep. However, she didn't call herself a "western artist," but rather an artist who came from the West.
In a profile in Equine Images, she said, "My work isn't western in the sense that it's cowboys and Indians and shoot-'em-ups. It's western in the fact I live here and my animals, my models, are mostly here." In addition to her renowned sculptures and paintings of horses, Rigden was also known for her works of Longhorn cattle.
"I don't remember ever wanting to be anything but an artist," she said. Though she had been interested in painting since childhood and her watercolors are still known in the Prescott area, her passion for sculpting didn't occur until college. At Arizona State University, the classes she wanted to take were filled, so she took a course in sculpting.
Rigden believed her long association with horses and cattle gave her work an edge because of her daily contact with the animals; she knew they had distinct personalities. And, because of her keen insight into "horse psychology," Rigden successfully reflected those differences in her art.
She said, "I like to catch the subtle attitude of the horse, but I don't try to romanticize them. I believe the gracefulness and the form of the horse speak for themselves. And if I can capture that in my work, then I've captured the essence of horses."
Rigden was profiled in Southwest Art, Arizona Highways, Farm and Ranch Living, Contemporary Western Artists, and The Texas Cowboy. She was among women featured in Barbara Van Cleve's book, Hard Twist – Western Ranch Women.
Unknown Title

Artist:

Cynthia Rigden (1943-2018)

Description:

Colored Pencil (1985) | Image Size: 6"h x 8"w; Framed Size: 12"h x 14"w

Advise to the Young Bull

Artist:

Cynthia Rigden (1943-2018)

Description:

Bronze | Dimensions: 5"h x 9"w x 7"d; Edition #7 of 12

Having been around cattle throughout her lifetime, Cynthia Rigden was adept at accurately capturing the animal's anatomy, attitude and demeanor. Though Cynthia didn't necessarily see herself as a western artist, but rather simply as an artist who worked and lived in the West and who drew her inspiration from the life around her.

/untitled

Artist:

Cynthia Rigden (1943-2018)

Description:

Colored Pencil (1985) | Image Size: 6"h x 8"w; Framed Size: 11 ¾"h x 13 ¾"w

Cynthia Rigden grew up on an Arizona ranch and spent a lifetime depicting the livestock that she saw in a variety of media. Her small portraits are fresh and lively with great attention paid to the individual characteristics of each animal.

Just Browsing

Artist:

Cynthia Rigden (1943-2018)

Description:

Bronze | Edition #4 of 12; 10"d x 14"h x 18"w