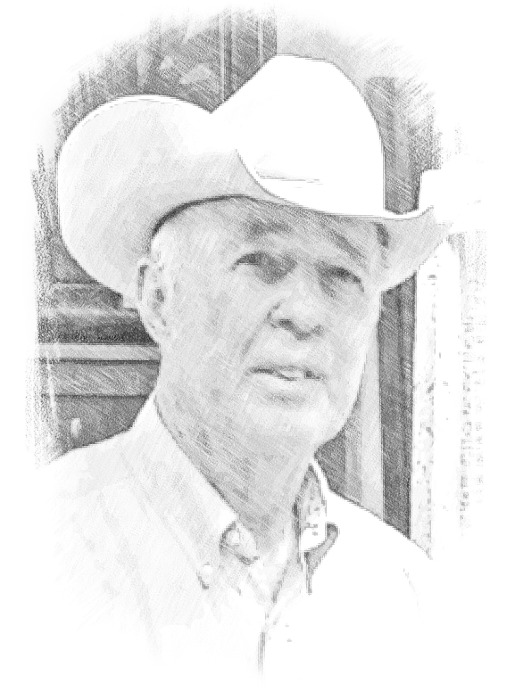 Wayne Baize, CA
Wayne Baize depicts the contemporary cowboy and gives honor to the cowboy way of life. He received the Western Artist of the Year Award from the Academy of Western Artists in 2000 and in 2004, he won the American Cowboy Culture Award for Western Art. He was awarded the CA Silver Medal for Drawing in 1997.
In the 2013 CA show, Wayne won the TCAA Award for his piece Managing Men, Land and Cattle.
Being a member of the Cowboy Artists of America has been the highest honor of his professional career. He was elected to membership in 1995 and served as vice president and director prior to becoming president of the organization in 2006–2007.
His work is shown at Midland Gallery in Midland, Texas, and Trailside Galleries in Jackson, Wyoming, and Scottsdale, Arizona.
Source: Cowboy Artists of America
Good to be Alive

Artist:

Wayne Baize

Description:

Mixed Media | 9" x 12"

Once again Wayne Baize managed to imbue both energy and a sense of place in a small image. Surrounded by pristine landscape, cowboys and horses lope toward the viewer. The scene is set in the Davis Mountains in far West Texas, home to the Baize family ranch. The joy of living and working in this beautiful environment is clearly communicated in this piece.

Highland Roundup

Artist:

Wayne Baize

Description:

Oil | 24" x 40"

Lookin' for His Mount

Artist:

Wayne Baize

Description:

Oil on Linen | 24" x 36"

Sand & Dust on the Old Salt Flats

Artist:

Wayne Baize

Description:

Oil | 18" x 24"

A Dry, Thirsty Land

Artist:

Wayne Baize

Description:

Oil Painting (1995) | Image Size: 12"h x 24"w; Framed Size: 23 ¼"h x 35 ¼"w

Slow Pull

Artist:

Wayne Baize

Description:

Oil (2009) | Image Size: 24"h x 30"w; Framed Size: 35"h x 41"w