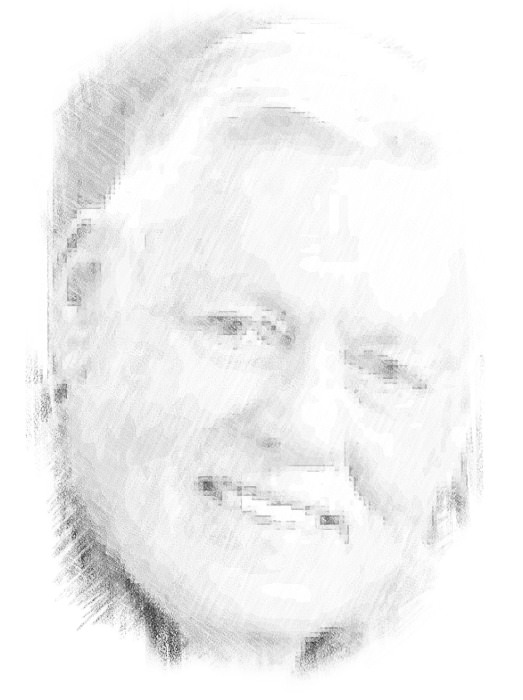 Roy Andersen, CA
(1930-2019)
It has been said that Roy Andersen worked with deliberation and supreme confidence.  With a life long interest in American Indian art, his paintings reflected his affinity for animals and his belief in artistic authenticity.  His primary subject matter were the Crow, Cheyenne and Apache Indians, and his knowledge of them was obtained through extensive research.  Andersen's work has its own sense of composition and color harmony.
Andersen grew up on a horse farm in New Hampshire and was influenced by a cowboy uncle from Nebraska.  While receiving formal training at the Chicago Academy of Fine Art, he spent many hours at the Chicago Museum of Natural History learning about Indian customs.  Andersen also trained at the Art Center School in Los Angeles.
Roy Andersen's career as an illustrator spanned more than thirty years working for National Geographic, Time and Sports Illustrated.  He also illustrated commemorative stamps for the U.S. Postal Service, numerous paperback novels and movie posters; two such posters were The Outlaw and Josie Wales.  During his years as an illustrator, Andersen developed the discipline and capacity for hard work that was essential to those who strove for artistic success.
In 1981, he and his wife relocated to Arizona.  As his name and reputation spread, his work began appearing in many of the finest galleries, museums and private collections in the Nation.
Andersen was inducted into the Cowboy Artists of America in 1989.  In 1991, he won the Gold Medal in the Oil Category at the 25th Annual CAA Exhibition.  Roy collected numerous honors and accolades throughout his entire career.
As an artist, Roy found a distinctive niche utilizing bold color choices and a dynamic style that continues to excite audiences today.  Roy once commented, "perhaps I see colors that others don't.  I like to take chances with color because the creative process doesn't happen without risk."
Alchesay-White Mountain Apache

Artist:

Roy Andersen, CA (1930-2019)

Description:

Oil (1995) | Image Size: 30"h x 48"w

The Medicine Rider

Artist:

Roy Andersen, CA (1930-2019)

Across the Valley

Artist:

Roy Andersen, CA (1930-2019)

Description:

Oil (2005) | Image Size: 36"h x 50"w

Speak, Little Wise One

Artist:

Roy Andersen, CA (1930-2019)

Description:

Oil on Canvas (2002) | Image Size: 32"w x 48"h; Framed Size: 43"w x 60"h

The Buffalo Robe

Artist:

Roy Andersen, CA (1930-2019)

Description:

Gouache | Image Size: 30"w x 32"h; Framed Size: 40"w x 42"h

Warriors of the Twilight

Artist:

Roy Andersen, CA (1930-2019)

Description:

Oil (1994) | Image Size: 30"h x 40"w; Framed Size: 45"h x 54"w

The Apache roamed over huge swaths of Arizona and the Southwest. Fierce warriors and adept at living off the land, they often spent days and weeks away from their home territory. Roy Andersen has specialized in painting scenes that reflect the history and culture of the Apache. Here he shows a band making its way across a desert landscape at twilight with the setting sun spreading pinks, blues, whites, and yellows across the evening sky. The moon is already up and may well provide the light for these warriors to cover even more territory before they rest. Andersen focuses the viewer's attention on a lead warrior with lance in hand mounted on a splendid Paint horse. He is riding toward the viewer trailed by several other warriors. A close inspection of the primary figure reveals many authentic details of dress and gear. Andersen has perfectly captured the authenticity of the landscape, the time of day, and a moment in the history of these people. Prior to his becoming a full time professional fine artist, Anderson was one of the top illustrators in America producing work for many major corporations, US Postal Service as well as prestigious publications such as National Geographic and Time magazines.