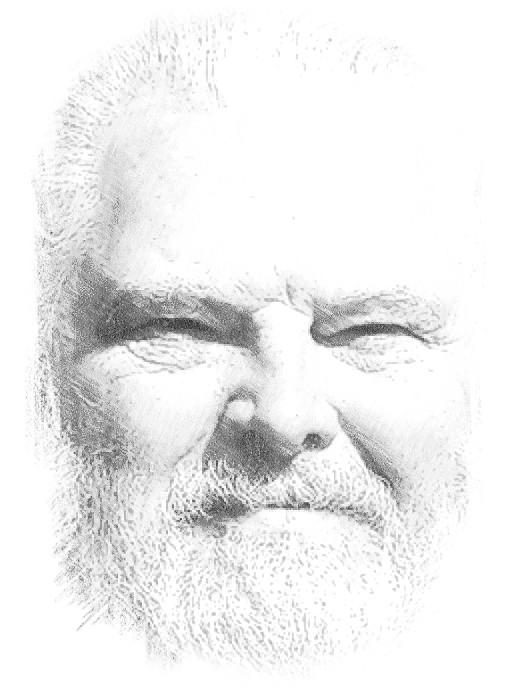 Richard V. Greeves
Richard V. Greeves often says his destiny as an artist was shaped by a trip he took when he was 15 years old. He traveled to Fort Washakie on the Wind River Indian Reservation in Wyoming. It was a brief respite from school, but the journey, and his time spent with a Native American family, left an indelible impression.
Greeves finished school but knew the Wind River Reservation had stolen his heart. Several years later, he returned there and for more than five decades has made his home among the northern Plains Indians living on the reservation. In that time, he has forged out of the whole cloth of Native America a unique lifestyle centered around his artistic capabilities. "There is a magic, a mysticism for me here that I really can't explain. I just feel it," he says.
Greeves' bronze sculpture In the Land of the Water People won the Prix de West Purchase Award in 1977. In 2000, he received the Prix de West James Earle Fraser Sculpture Award, and he designed the 1998 Prix de West collector's bolo.
Source: Prix de West
Mohawk

Artist:

Richard V. Greeves

Description:

Bronze | 20" h

Eagle Chief

Artist:

Richard V. Greeves

Description:

Bronze (2000) | 24" x 26" x 20"; Edition #5 of 10

Multi award winning sculptor Richard V. Greeves is a student of American Indian history, traditions and customs. He has lived on the Wind River Indian Reservation for many years and has amassed an impressive collection of artifacts and modern items which he frequently uses in his sculptures. He pays great attention to detail and authenticity as he has done in this impressive bronze of a chief wearing an eagle feather bonnet aptly named "Eagle Chief". Greeves' figures represent tribal figures in a universal context yet possess an air of individuality.