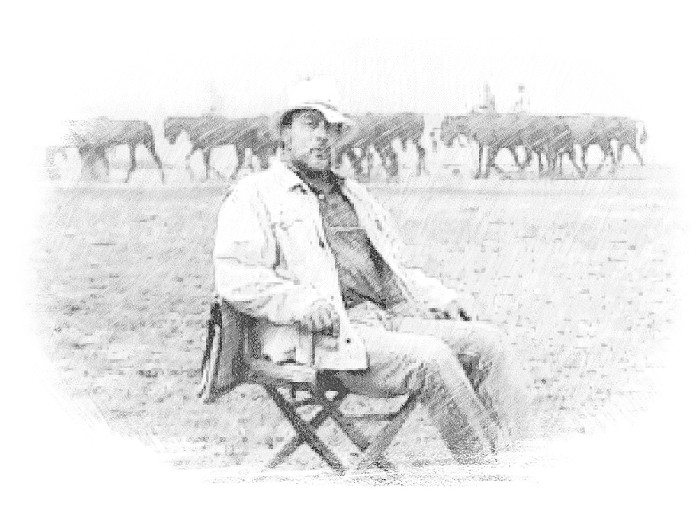 Ned Jacob
Ned Jacob is a nationally recognized artist and teacher who advocates for a return to classical standards of fine craftsmanship and discipline in the plastic arts. His career has been profiled in such publications as Southwest Art, American Artist, and an award winning monograph by Sandra Dallas. Jacob is listed in Who's Who in American Art, is a past member of The Salmagundi and National Arts Clubs, N.Y.C, Chelsea Arts Club, London; and currently has studios in Santa Fe, NM, and Skowhegan, Maine.
Source: Scottsdale Artist's School
Eagle Tail Fan

Artist:

Ned Jacob

Description:

Charcoal on Paper | Image Size: 24" h x 17" w; Framed Size: 32" h x 24" w

This full length portrait of a Native American dressed in flowing ceremonial robes and holding a sacred Eagle feather fan is a fine example of Ned Jacob's skill and dexterity with charcoal. He is able to imbue his subject with individuality and a definite personality. There are no superfluous details and no background, just a simple picture that is both simultaneously specific and universal. The drawing is quite typical of Jacob's style, execution, and subject matter.

Ned Jacob often shares his knowledge as a professional fine artist and instructor at the Scottsdale Artists' School.