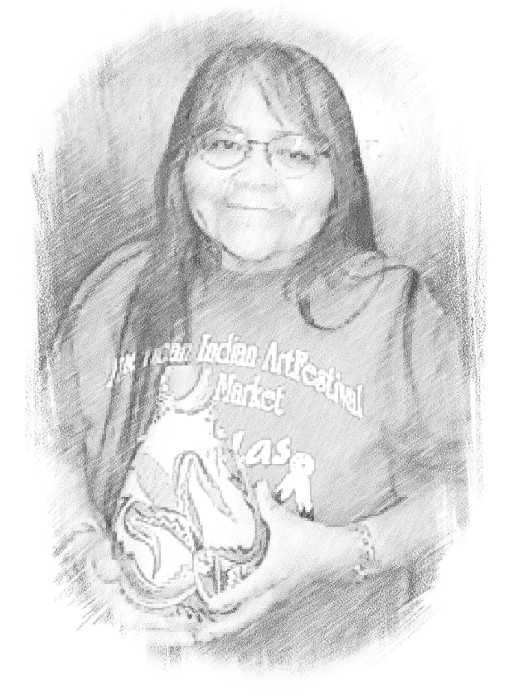 Lucy Leuppe McKelvey
Lucy Leuppe McKelvey is a self taught Navajo potter who received a little help from Hopi-Tewa friends. It has taken her 30 years to learn to make her beautiful pottery and is glad that all of her daughters are fine potters in their own right  – and that one of them is taking it up as a career even though she has a college degree.
She has been trying to make Navajo pottery evolve up into a fine art going up and above tradition while still using native techniques and home refined materials that are all natural. Most of the designs are adapted from Navajo sand painting designs, rug and basket designs, and the ancient pottery designs from the ancient ruins that are so numerous in the area that she grew up in.
Source: Historic Cameron Trading Post
Mother Earth & Father Sky

Artist:

Lucy Leuppe McKelvey

Description:

Pottery | 10"h x 10"d

"The whole philosophy of Navajo culture is one of beauty and harmony. That is what I am doing with my pots; this is what my girls are doing. We are creating Navajo beauty from Navajo materials. Everything you see on a pot has come from Mother Earth, from the clay to the paint - everything. The pots don't look like traditional Navajo pots, but the uses for those are not needed as much today. There is always a need for beauty, especially Navajo beauty," shared Lucy Leuppe McKelvey.

Pottery Vignette

Artist:

Lucy Leuppe McKelvey