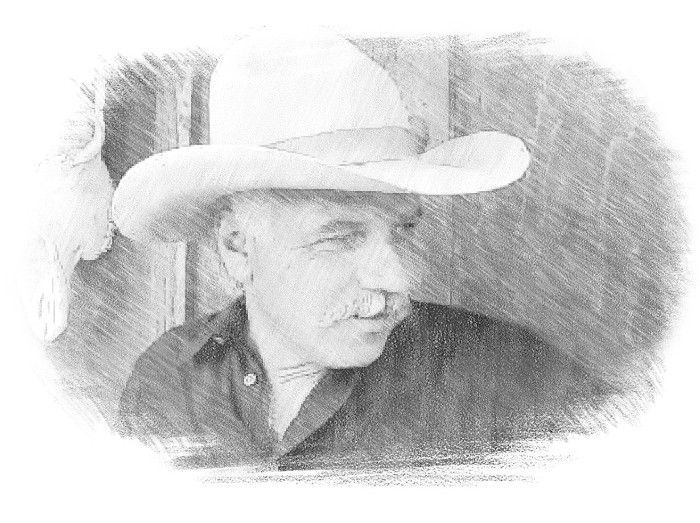 John DeMott
(b. 1954)
To experience a John DeMott painting is to truly experience a part of the great American frontier. And outdoorsman and storyteller of the American west, DeMott transcends the cliché of the western artist.
Born in 1954 and raised on Southern California horse ranches, he has worked and lived the life of his artistic subjects and can speak the language of his experience.
The ability to recreate a sense of place and time doesn't come easily. Most collectors do not realize that DeMott spends hours researching and studying tools, wardrobe, accoutrements and the history of his subjects to recreate the detail that is a trademark of a Demott painting.
The Plains Indians, the trapper, cowboys, a grizzly bear in the wilderness or simply the beautiful southwestern landscape, it is DeMott's gift that can make the viewer keenly aware of sense of time and place.
"As a storyteller of the American frontier, western art has been an important part of my life and I am proud to be involved in the preservation of our great heritage!"
John's work has been published in the following art publications: Art of the West, Southwest Art, Art Talk, Civil War Art, Sporting Classics, and Western Horseman.
Source: John DeMott
Child of the Sioux

Artist:

John DeMott (b. 1954)

Description:

Oil (1996) | Image Size: 40"h x 30"w; Framed Size: 49 ½"h x 39¾"w

Growing up on a Southern California horse ranch, John DeMott's early orientation into cowboy work began at the stables. Painting since the age of ten, he ran a successful business for many years prior to turning his attention to professional fine art. He specializes in painting imagery of the historic West, wildlife and landscapes, often doing so plein air. To create the detail that appears in his work, he spends hours doing research and studying history as well as the dress and tools of the period. That accuracy is germane to his work as is his penchant for attending historical re-enactments and being an avid outdoorsman. DeMott's work has been featured in numerous publications such as Western Art Collector Magazine, Southwest Art Magazine, and Art of the West Magazine.

Standing in front of a tipi holding a doll, this Sioux girl is dressed in traditional buckskins in this full-length portrait. Her dark tan dress contrasts nicely with the sun-bleached color of the tipi providing the perfect backdrop directing the viewer's attention directly on the girl.