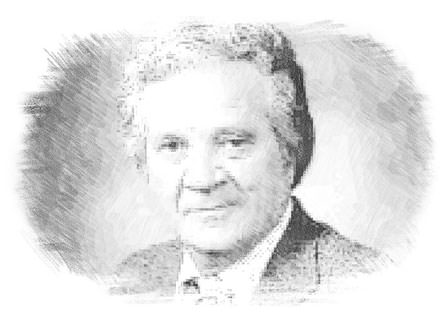 Don Polland
Born in Los Angeles, Donald Polland became a sculptor of miniature cowboys and horses at a time when large size works of those themes were much more popular.
His interest in horses was aroused when, at age 15, he became a stable boy on a thoroughbred horse farm.  He was a jockey for two years and held other jobs including that of electrician, farmer, commercial artist and teacher.  He also studied foundry work and in 1966, began his four to six inch miniature bronzes, loving the ability to hold his work in one hand.
Source: Timber Stand Gallery
Start Prayin'

Artist:

Don Polland

Description:

Bronze (1969) | 4" x 5" x 7"; Edition #39 of 50

His Land

Artist:

Don Polland

Description:

Bronze (1975) | 3"h X 7"d x 10"w; Edition #21 of 50

Looking for Trouble

Artist:

Don Polland

Description:

Bronze (1976) | Dimensions: 3 ½"h X 6 ½"w X 4"d; Edition #15 of 35

Small bronzes were a specialty of Donald Polland, and though small in size they are no less detailed than a larger bronze. "Looking for Trouble" is an excellent study of western wildlife. Mountain Lion often prey upon javelina though not always successfully. Javelina won't necessarily back down nor run away since they have a tendency to travel in large family packs and are well equipped to fight with their long, sharp and protruding canine teeth.