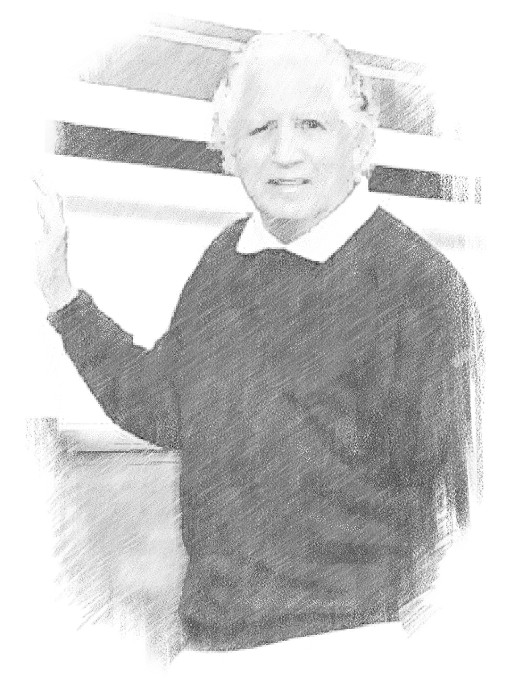 Carl Hantman
(b. 1933)
Carl was born in 1933 in New Bedford, Massachusetts. Growing up as an only child, the craft of painting became his life's passion. His training started with art schools on Cape Cod in the summers, a very short time at the University of Miami, then he was drafted into the Korean War. He was very lucky to be transferred to Japan and become part of the winter ski patrols in northern Japan. He served two years and yearned to get back into the art world. He began his studies at the Art Students League in New York City. His training in fine art and illustration with Frank J. Reilly changed his life.
Carl became a successful illustrator of western paperback books for writers, such as Louis L'amour and Max Brand. As the years past, he married Jane in 1969 and they have been together for over 40 years.
There are always changes for an artist. One day a call came from the Country Store Gallery in Austin, Texas owned by Raymond Brown. He wanted to buy all of Carl's illustrations. As time past, Carl moved out of the illustration field and all of his work became pieces of fine art.
He has been represented by:
The Company Store Gallery in Austin, TX
Wadle Gallery in Santa Fe, NM
Husberg Fine Art Gallery in Sedona, AZ
Husberg Fine Art Gallery in Scottsdale, AZ
Settlers West Gallery in Tuscon, AZ
Trailside Gallery in Scottsdale, AZ
Trailside Gallery in Jackson Hole, WY
J.N.Bartfiled Galleries in New York, NY
Today Carl can look back at a long career in the fine art field. Museums and many collectors of Western Art have Hantmans in their collections.
Carl still has the passion to create paintings and enjoys reading about and learning from other artists that have come before him and artists of today.
Carl is a member of the Society of Illustrators in New York City for over 30 years.
Carl is represented by: J.N. Bartfield Galleries in New York City.
Source: Carl Hantman